Brazil, India current account deficits leads to 'inevitable' crisis warns China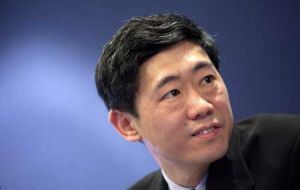 China will be able to avoid a financial crisis that is due to hit other developing countries over the next five to 10 years a central bank adviser was quoted as saying on Saturday.
Li Daokui told a forum that emerging economies such as Brazil and India face fiscal and current account deficits and a crisis was "inevitable," Caijing Magazine reported on its website www.caijing.com.cn. "China will play a very important role during the financial consolidation".
But there will be no such crisis in China because it is quite different from most other developing and developed countries," he said. In February, the Indian government raised "serious concern" about a trade deficit that could more than double to 278.5 billion USD in three years and may cause an unquestionable current account deficit.
Brazil's current account deficit ballooned to a record for the month of March as foreign companies in Brazil sent more profits home and Brazilians spent more on travel and goods overseas. In January, the International Monetary Fund warned fiscal balances in Brazil, China and India were weaker than it had earlier projected.
Li Daokui also expects the US dollar, Euro and Yen to face downward pressure over the medium and long term.
The IMF had projected Brazil's debt-to-GDP ratio at 66.8% and India's at 71.8% while for China it had projected a debt-to-GDP ratio of 19.1%, warning of deterioration in the fiscal accounts of India and Brazil.
The Brazilian government had since announced budget cuts, but the country still need to do more to earn an upgrade on its sovereign debt rating, according to analysts.
For India, however, it could easily bridge the deficit if its government manages to bring at least part of the black money stashed away by Indian citizens in overseas tax havens.