Luksic family takes over Shell's business in Chile for 663 million USD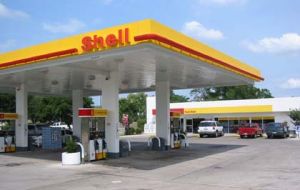 Chilean conglomerate Quinenco SA announced Tuesday it completed the purchase of Royal Dutch Shell PLC's local business for 633 million US dollars.
The sale separates Shell Chile from its former parent company, Shell Petroleum Co., and is consistent with Royal Dutch Shell's strategy to concentrate its global operations into fewer and larger markets.
Shell's assets in Chile include retail chemical and fuel products businesses, and the corresponding supply and distribution infrastructure.
The company's 300 gas stations and 60 convenience stores will retain the Shell brand name.
Quinenco, controlled by the local Luksic family, holds sizable stakes in Banco de Chile, beverage company CCU SA and shipper Compañia Sudamericana de Vapores SA. The Luksic family also controls London-listed mining company Antofagasta PLC.