Falklands rations seats on the UK airbridge forced by the volcanic ash
Friday, June 10th 2011 - 16:33 UTC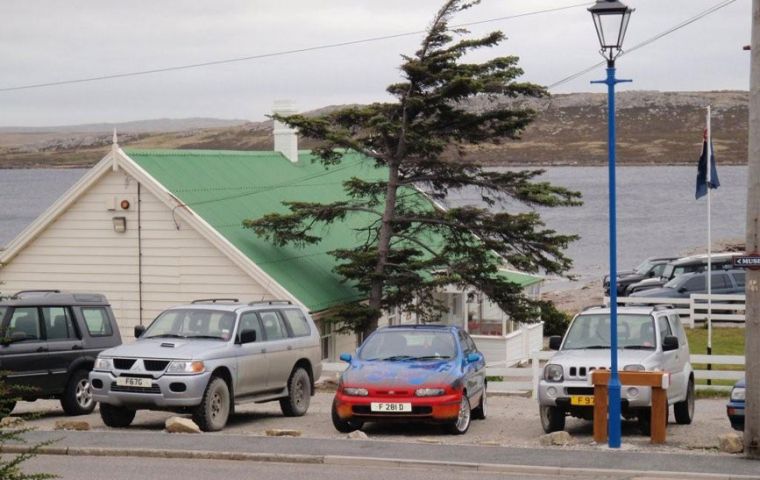 The impact of the volcanic ash is straining the Falkland Islands air links with the United Kingdom forcing the rationing of seats for northbound passengers because of the repeated cancelling of the airbridge with Brize Norton.
A release from the Falklands' government Secretariat informs that because of the merging of three flights on to one aircraft "we are likely to have to ration the numbers of passengers travelling northbound significantly".
The priority system will be as follows: Passengers flying for medical reasons (as designated by the Director of Health and Education); Falkland Island Students returning to study (as designated by the Director of Health and Education); Business passengers who can demonstrate at the time of booking that failure to travel on the flight will have a serious and unavoidable impact on their business.
This is expected to apply only exceptionally (evidence may be required); exceptionally any other passenger who can show it is essential they travel on the flight; Passengers who have purchased or been allocated Premium Economy class seating
Any passenger who thinks they may meet one of the above criteria should contact the Secretariat.
Once any priorities have been taken into account seats will be allocated using the date order in which passengers were originally due to fly.
Passengers will be telephoned during the course of Friday 10 June to inform them if they have been allocated a seat on the next outbound airbridge. If you are not contacted you can assume that you will not be traveling.
The MoD have advised: "we will automatically refund any charges in respect of flights cancelled due to the ash cloud; we won't expect people to try to claim against their travel insurance first. For cancellations of other reasons, the normal cancellation rules will apply."
Passengers are strongly advised to travel Lan if at all possible as the present ash situation suggests a greater chance of being able to travel on this route.