Unasur, looking at the EU, freezes project for common currency and central bank
Monday, June 13th 2011 - 16:25 UTC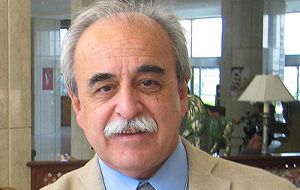 The Union of South American Nations, UNASUR has frozen the project for a common currency and Central Bank following on conclusions from the European Union experience (and crisis), said the Argentine representative before the organization.
"When we launched UNASUR we were thinking of an only Central bank and a common currency, but the European experience made us decide to shelve the proposal", said Rafael Follonier.
"In the EU the Euro has become a corset so no member can abandon the union", added the Argentine delegate.
"A common currency is the last step. First we must integrate the economies, soften asymmetries. What we are involved in now, and we are working on it, is to have inter-regional trade compensated with local currencies".
Follonier, who was former Argentine president and former Unasur secretary general Nestor Kirchner advisor, said the organization is considering the launching of a development and promotion bank that "would help with infrastructure financing but working with the private sector".
"UNASUR has 524 physical integration projects of which 25% are under construction or have been finished", particularly roads, bridges, tunnels, passes.
The Planning, Infrastructure and Physical Integration Council is planning to meet next week in Bogotá, Colombia.
Last Friday Buenos Aires was to host UNASUR first South American Economic Council which was to bring together all members Finance ministers and Central bank governors but had to be cancelled because of the volcanic ash cloud covering south and central Argentina.