Falklands/UK airbridge remains on hold because of the ash cloud
Monday, June 13th 2011 - 22:55 UTC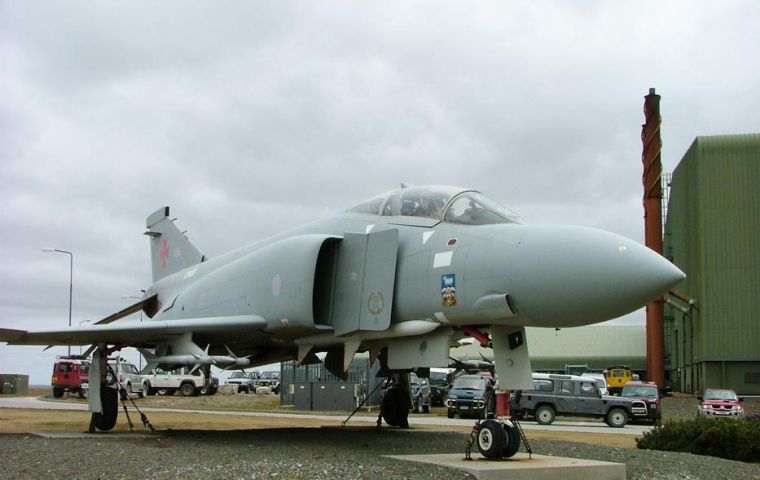 The next UK/Falkland Islands airbridge flight remains uncertain, following the recent disruption caused by the volcanic eruption in Chile it was reported by the Falklands radio station.

In a statement released Monday morning, a UK military spokesperson said that the ash from the volcanic eruption continues to present a threat to aircraft flying over the South Atlantic, saying that although the ash has moved away from the Islands presently, there is a possibility of it returning over the next few days with disruption to the airbridge likely to continue until further notice.

The statement states that decisions will be made on which aircraft are able to land at Mount Pleasant Complex on a case by case basis.

The British military spokesperson said that other aircraft have been able to land at MPC because they have either flown via a different route that is not affected by the volcanic ash cloud, or because the aircraft is able to fly a larger course that avoids the ash cloud.

"Flying operations will be dependent on the latest advice from the Met Office on the movement of the ash cloud with the situation remaining under constant review", said the official release.

HQ BFSAI and the UK are said to be working together to ensure that the airbridge will return to normal as quickly as possible and the backlog will be resolved with minimal impact to operations and passengers. A number of alternative options to ensure the inconvenience to passengers is minimised are being considered should restrictions continue for the longer term.

There is not expected to be an impact to the provision of aircraft for the Falkland Islands Liberation Day celebrations on Tuesday 14th June.