Argentina attracted 40% of all Chinese investments in the region in last 12 months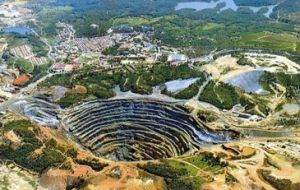 Argentina attracted 40% of all Chinese investments in the region in the last twelve months (June 2010/May 2011) and prospects remain "optimistic" reveals a report from Deloitte.
Argentina attracted 15.6 billion US dollars, up 286% over the previous twelve months, which were concentrated mainly in energy and natural resources: 14bn USD equivalent to 71% of the total amount.
In the last twelve months eight major operations involving Chinese investments in Latin America were reported, mostly by Sinopec one of the world's leading oil corporations that purchased Repsol-YPF-Brazil and Occidental in Argentina for the sum of 9,6bn USD.
These two operations represent 62% of total capital invested by China in the region.
Another major player was China National Offshore Oil Corporation, CNOOC, which invested 3.1bn in Argentina when it took over 50% of Bridas Corporation in May 2010.
Bridas later acquired Pan American Energy for 7bn USD in November 2010 and Exxon Mobile Argentina for 700 million USD last March.
In the same period Chinese corporations were involved in 91 world operations totalling 43.6bn USD.
"With its growing influence in the world, China has become one of the main investors based on operations in North America, Europe, Australia and Africa, mostly in natural resources, but is also gaining ground in Latin America", says Deloitte.
Energy and natural resources are the target of Chinese groups and this explains why Argentina and Brazil points out the report, but looking ahead it forecasts that prospects for other areas such manufacturing, agriculture, infrastructure, finances are 'optimistic'.
China is searching strategic niches for its growing domestic demand and consolidation as world power and in this context, "Latin America becomes therefore a potential partner since it has the abundant resources and food China needs".