Mercosur summit in Paraguay; Uruguay takes the chair for the next 6 months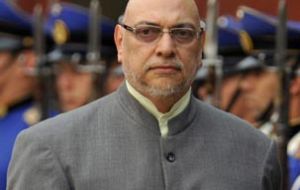 Presidents from Brazil, Argentina, Uruguay and Ecuador have confirmed they will be attending the Mercosur summit in Paraguay next June 28/29, when the rotating chair of the group for the next six months will pass on to Uruguay.
Dilma Rousseff, Cristina Fernandez de Kirchner, Jose Mujica are the heads of state from Brazil, Argentina and Uruguay, the three full members together with host Fernando Lugo, Paraguay. Ecuador is an associate member as are Chile, Bolivia, Peru and Colombia, all of which have been invited.
The Paraguayan Foreign Affairs ministry said there is no information from Venezuela's Hugo Chavez, currently recovering from surgery in a leg in Cuba.
According to the official program the event takes off next Sunday with the preparatory meetings of the Common Market Council with government coordinators and respective delegations.
On Monday 27 June, Foreign Affairs and Economy and Finance ministers will begin arriving to Asuncion together with central banks governors.
On Tuesday 28, Mercosur presidents and from associated countries are scheduled to arrive and in the afternoon will take place the meeting of the Common Market Council with associate States.
That same day Economy and Finance ministers plus central bank governors from Mercosur members will meet starting at 16.00 hours.
The presidential summit takes places in the morning the following day, June 29, and in the afternoon the XLI summit statement will be announced followed by a press conference.