Uruguay raises 2011 growth forecast to 6% and inflation to 7.8%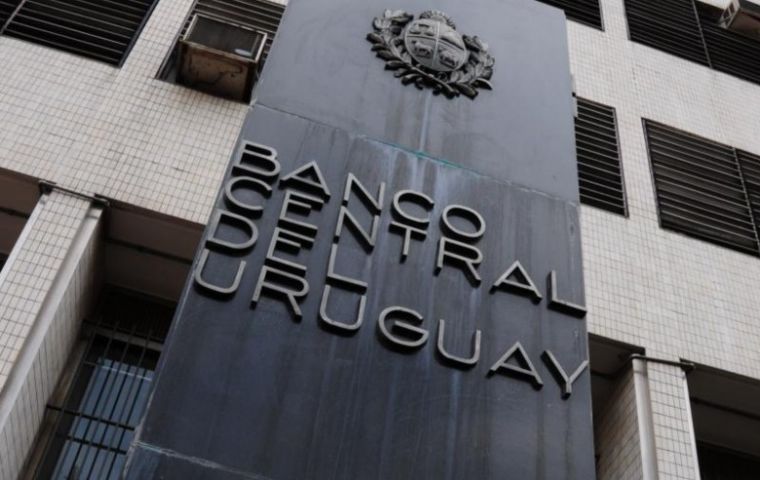 Uruguay has raised its 2011 economic growth forecast to 6% and its inflation to 7.8%, according to a government document published on Friday. The previous estimate was 4.5% and full year inflation of 6%.
Estimates have been hiked due to strong domestic demand and high world food prices, the economy ministry said in its additional budget report to Congress.
"The economy will continue to face inflationary pressures coming from strong internal demand and high international food prices" the report said.
In the twelve months to May, Uruguay's inflation increased to 8.53% and its GDP expanded 8.5% in 2010 and 6.8% in the first quarter versus the same 2010 period.
Private economists see 2011 inflation of 7.47% and economic growth of 6.38%, according to central bank polls conducted in June.
Uruguay's central bank raised its benchmark lending rate 50 basis points to 8% in June, citing the need to contain inflation. "The government expects inflation in the short term to align with the established target", said the report.
Inflation for 2012 is anticipated to reach 6.3% and in 2013, down to 5.6%, levelling to 5% the following years.
Regarding the exchange rate, Uruguay expects it to drop 5.2% this year which is a slightly greater than in 2010, when it was established at a drop of 5.1%. However the US dollar in 2010 lost 11.1% against the Uruguayan peso, and in the first half of 2011, the fall has been 8%.
"The US dollar in Uruguay's exchange market has followed the weakening tendency of the US currency at international level and in a context of external financial conditions most favourable for emerging economies, which means the Uruguayan peso appreciated in similar rates to currencies of other countries in the region", indicated the report.