Falkland Islands s plans to make immigration policy more flexible
Friday, July 8th 2011 - 01:12 UTC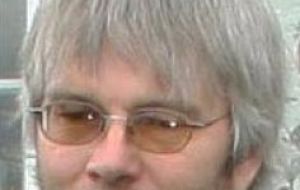 Becoming a resident in the Falkland Islands could soon be made easier if a paper recommending changes to the current immigration policy and points system is approved by Members of the Legislative Assembly next month.
Explaining the situation after last week's meeting of Executive Council, MLA Gavin Short said that in the early days of the current Assembly it was identified that the points system for a permanent resident's permit, PRP, which had been introduced was proving to be almost impossible for most "ordinary" people to achieve. That led to an immigration review group being set up to look at the PRP points system and other related matters.
MLA added that it felt as though they had been going around in circles when it came to trying to change the points system with both himself and MLA Dick Sawle becoming extremely frustrated with the lack of progress with something that they considered to be very easy to change. However the Attorney General was able to help the matter along and break what Mr Short described as an "impasse".
The proposed changes to the immigration policy, which will go before the next Legislative Assembly meeting will make a small change, allowing them the freedom to more easily alter the thresholds in any categories within the list of items covered by the PRP application forms. Councillor Short added that "this should make it much more flexible to any future circumstances that we find ourselves within".
He said that he was happy to see the paper reach Executive Council and to report that the recommendations were accepted to go before the August Legislative Assembly.
If approved this will be a significantly positive step for some of those who have chosen to make the Islands their home and wish to remain here for the long term, but did not previously qualify for a permanent resident's permit.
By Corina Goss – SeAledPR - Stanley