Brazil second scientific station in Antarctica, 500 km from the South Pole
Tuesday, July 26th 2011 - 19:13 UTC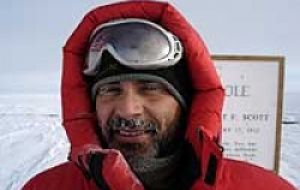 Brazil is planning to set up its second scientific station in Antarctica and its first fully automatic data collecting module close to the Southern pole, revealed Jefferson Simoes coordinator of the country's National Science and Technology Institute.
The inhabited six tons module "Criosfera 1" is planned at 500 kilometres from the geographic South Pole at 84o latitude south and will collect data on temperature, winds, solar radiation, CO2 and humidity, among other factors.
The data will bed relayed via satellite directly to Brazil.
"We can analyze the climate history of the last 500 years", said Simoes pointing out to the fact that there are "many stations along the continental coast of Antarctica but very few inland".
The new module manufactured in Sweden at a cost of 120.000 dollars is planned to be installed next December.
Brazil currently has a full year scientific base, 'Comandante Ferraz' on King George Island, better known as Maritime Antarctica since the island is 130 kilometres away from the continent.
The base was opened in 1984 and is located at 62o degrees south.
Simoes who is also Brazil's first glaciologist and runs the Glaciology Department from the Federal University of Rio Grande do Sul said that the average temperature at Comandante Ferraz is minus 2.8 Celsius but for the "Criosfera 1" module, next to the Thiel mountain range, the average all year round will be minus 35 Celsius.
"Our current base is very important for Brazil, mainly in areas related to bio-sciences. There's plenty of work for biologists along the coast in the austral sea", said Simoes.
He added that inland Antarctica is a different story: "it's a large unending freezing desert (14 million square kilometres), climate conditions are far more challenging", pointed out the Brazilian scientist.
The "Criosfera 1" module before reaching destination will be checked at the Federal University of Rio do Janeiro, later at the Sao Paulo Space Scientific Research centre where communications equipment will be added and by October should be in Porto Alegre at the Rio Grande do Sul University.
Next December the module will be flown from Punta Arenas landing on the ice close to the Thiel mountain range. For the operation a private US company that specializes in Antarctic logistics, Antarctic Logistics and Expeditions has been contracted.
Fifteen Brazilian scientists will be also flown in for the mounting of "Criosfera 1" which should be completed and operational by the end of January 2012.
"The whole operation will be costing almost a million dollars" said Simoes who revealed that the budget for the whole three and a half years program is 3.2 million dollars.
Apparently the Brazilian Antarctic Program has an annual budget of 5 million dollars. According to Brazilian sources in the last ten years China's similar program has invested the equivalent of 125 million dollars.