Leading wind turbine maker to establish assembly plant in Brazil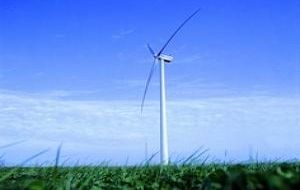 Danish wind turbine maker Vestas is to establish its first assembly plant in Brazil and expects it to be operational in the fourth quarter.
"The investment is included in Vestas's CAPEX program for 2011," Vestas Wind Systems A/S said on Monday.
The assembly plant and a new service operations cluster will be situated in a new 10,000 square metre facility, including building and land, in Fortaleza, Ceara in the northeast of Brazil.
The plant will be dedicated to assembly of nacelles, the hub which sits atop a wind turbine tower and encases the gear box, drive train and other components at the centre of the rotor.
"When fully operational, the facility will have an annual production capacity of approximately 400 nacelles of the V90 and V100 turbine type representing an initially estimated annual capacity of 800 (megawatts)," Vestas said.
By the end of 2010, Vestas, which has been operating in Brazil for a decade, had delivered to the Brazilian market turbines with a total capacity of 204 MW, it said.
This year Vestas has announced orders for 380 MW of new capacity in Brazil taking the current total capacity of announced firm and unconditional orders in Brazil to more than 600 MW, the company
Having reached a total installed base of 1,000 MW, wind represents today only one per cent of all installed energy capacity in Brazil.
The Brazilian Ministry of Mines and Energy presented in June this year a 10-year energy plan, in which wind has been targeted for the greatest growth rate over the next decade with the ultimate goal of reaching around 12,000 MW by 2020 – representing approx 7% of Brazil's total installed energy base.
After PROINFA and two auctions in December 2009 and August 2010 for wind energy projects for a total capacity of 5,200 MW, on 17-18 August 2011, project awards will be assigned for the development of additional new wind capacity.