Tourism second largest contributor to Cuban economy; 2.7 million expected in 2011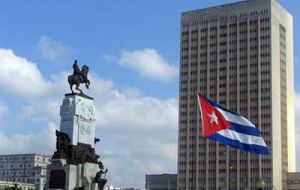 Cuban revenue from tourism jumped 13% percent in the first half of the year compared with the same period in 2010, the National Statistics Office, or ONE, reported on its Web site.
According to ONE's figures, total income from Cuba's tourism sector between January-July amounted to 990 million dollars compared to 874.5 million in 2010.
Strong profits are being reported this year in such areas as hotels, retail sales, gastronomy and transport, while leisure and recreation have tended to be negative.
Official data indicates that more than 1.5 million foreign tourists visited Cuba in the first six months of the year, an increase of 10.6% over the same period in 2010.
Canada headed the list of the leading sources of tourists to the island, followed by Britain, Italy, France and Spain, while Argentina remains the island's most important and fastest growing market in Latin America.
Tourism is the second largest contributor to the Cuban economy behind technical and professional services. In 2010, total earnings from tourism were estimated in 2.5 billion dollars.
For this year the Tourism Ministry is expecting to welcome 2.7 million tourists.