Brazilian economy "highly dependent on external financing and current account deficit"
Friday, August 12th 2011 - 06:11 UTC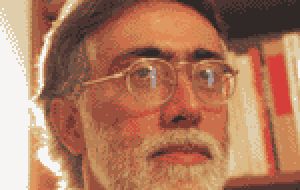 The Brazilian economy may face a potential crisis as its fragile foundation could barely withstand the impact of a new global financial turmoil, a local economist warned.
Reinaldo Goncalves, economics professor at Rio de Janeiro Federal University, said Brazil could be hit hard in case of a new global crisis, mainly because of the country's heavy dependence on external financing and current account deficit.
"If the world decides to demand what Brazil owes and not finance the annual current account deficit, Brazil will quickly undergo a foreign exchange, financial and currency crisis," Goncalves was quoted in an interview with China's news agency Xinhua.
Brazil's current foreign liabilities amount to some 1.4 trillion US dollars, and even offset with foreign-held assets and foreign exchange reserves, the figure still stands at a whopping 660 billion dollars, Goncalves said.
"Moreover, the worsening current account deficit adds to the risk of a crisis".
The IMF estimates Brazil's current account deficit may hit 120 billion dollars by 2016.
Goncalves said some other factors may hurt the Brazilian economy as well, such as deteriorating international trade, external impacts on the exchange rate, and the possible withdrawal of foreign investment in times of economic crisis, "fly to safety".
Brazil's domestic economic problems may become an additional burden, Goncalves said, referring to the high interest rate and rising inflation. He also blamed "cartels, monopolies, inefficient regulating agencies and poor infrastructure" for the inflation hike.
The professor, a regular critic of the economic policies of President Dilma Rousseff and her predecessor Lula da Silva, does not believe the Brazilian government is doing a good job in the current economic turmoil.
Goncalves said Lula da Silva promoted deindustrialization and technology dependence on technology, which increased the primary products' share in Brazilian exports and caused structural problems for the economy. The problem has worsened under the current administration.
"If there are no changes in this model, Brazil will continue to present low resistance to external shocks," Goncalves said, suggesting that Brazil's current economic protection measures are inadequate by comparing them to a "crepe paper shield."
His pessimistic view of Brazil's economy does not extend to developed economies. He said these countries will soon recover from their economic woes and take the rest of the world with them.