Unemployment in Brazil falls to its lowest level this year, 6%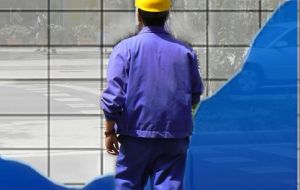 Brazil's unemployment rate fell in July to its lowest level this year, 6% from 6.2% in June, reported the National statistics office. Average real wages rose 4% from a year ago to 1.613 Real (999.50 dollars) a month.

However Latin America's biggest economy created the fewest number of jobs last month since March, generating 140,563 registered jobs in July, down from 215,393 in June, the Labor Ministry said in a previous report.

Carlos Hamilton, the central bank's Director of Economic Policy, said that Brazil's jobs market is showing signs of an "expected moderation in activity" and that credit growth will slow to about 15% by the end of the year.

Brazil raised reserve and capital requirements on some loans in December, before doubling the tax on consumer credit to 3% in April.

Brazil's economic activity shrank in June for the first time since December, 2008. Industrial production fell 1.6% in June the second-biggest drop in output since 2008, and business confidence in the second quarter fell to its lowest level since 2009.

Still, inflation hasn't let up this month. The inflation rate, as measured by the IPCA-15 index, rose to 7.1% in the 12 months through mid-August from 6.75% the previous month, the statistics agency said last week. The government targets an annual inflation rate of 4.5%, plus or minus two percentage points.