Britons and French most pessimistic about economic prospects shows Ipsos Mori world survey
Wednesday, August 31st 2011 - 19:24 UTC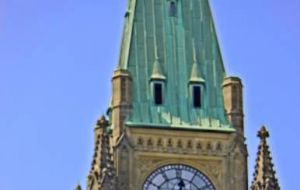 Britons are among the most pessimistic in the world about their country's economic prospects, it was revealed this week. Just 9% of respondents in the Ipsos MORI survey expect an improvement in their economy in six months' time, a figure only beaten by the French with 3%.
Of the other G8 countries, people in Canada, Germany and the United States are the most optimistic although even in these countries no more than a quarter believe there will be a strengthening in their economy.
The responses to the 24-nation online poll cover the month of July, when official figures showed the UK economy grew by 0.2% in the second quarter of 2011. Sovereign debt worries in Europe were also building while American politicians struggled to reach a deal on the country's budget deficit.
At 10%, the citizens of Japan, Hungary and Belgium were almost as downbeat as respondents in the UK, while people in Spain and Italy, where borrowing costs have risen on fears over debt repayments, posted 18% and 13% respectively.
The 9% figure for the UK compares with 22% in May 2010 and 14% in the previous month. A separate question asking respondents to assess their country's performance showed 10% of people viewed the UK economy as "good".
People in France, Japan, Spain and Hungary were less positive, while those in Saudi Arabia, Sweden, Canada and Germany were the most positive, with more than 70% saying their country was in good shape. The figure for the US was 19%.
Ipsos MORI director Bobby Duffy said: "Economic optimism is low around much of the developed world and with the recent economic news coming out of Germany and the UK, along with the downgrading of America's credit rating, it is difficult to see where any improvement in optimism, and with it consumer confidence, is going to come from".