Chile will support Palestine state in UN vote but abstains from boundaries controversy
Thursday, September 1st 2011 - 02:00 UTC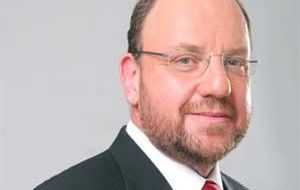 Chile will support the recognition of Palestine as a state in the event Palestine applies for admission during the upcoming U.N. General Assembly in late September, according to Foreign Affairs Minister Alfredo Moreno, who met with 15 Congress members earlier this week.
The controversy of Palestinian statehood dates to 1948 when Israel was formed out of land previously belonging to Arab nations in the region, including Palestine. Those borders stood until the 1967 Six-Day War between Israel and its neighbours Egypt, Jordan and Syria resulted in Israel capturing significant additional portions of Arab territory.
Reverting to the "pre-1967 boundaries" has become the subject of much debate, even among supporters of Palestinian statehood, and often leads to a muddled case of political rhetoric with both sides refusing to budge.
When Chilean President Sebastián Piñera travelled to Israel and Palestine in March, he reasserted Chile's support for peace in the region and an independent Palestinian state. However, he did not formally endorse the pre-1967 borders something that Minister Moreno said was not for Chile to decide.
"Nobody (in the Chilean government) is against the state of Palestine having a right to exist," opposition Dep. Ramón Farías told La Tercera. "Only the border issues should be a matter to be resolved between the two countries involved".
Palestine is seeking permanent membership in the United Nations, but the move is opposed by Israel. In order to achieve membership, the admission must have the unanimous support of the major powers that comprise the U.N. Security Council: the United States, China, Russia, the United Kingdom and France.
The US-Israel alliance may make it difficult for unanimous approval to be reached. In the case that Palestine is not approved as its own state, they will seek observer status to the U.N.
By Zach Simon - The Santiago Times