Obama jobs-speech in Congress will compete with opening game of football season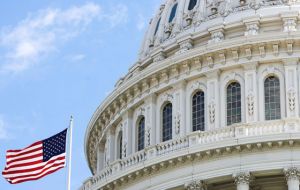 President Barack Obama on Wednesday agreed to unveil new jobs proposals in an address to Congress on September 8, bowing to pressure from Republicans, who objected to the original date set for his high-profile speech.
Obama's long-awaited proposals could set the agenda in Washington for the coming months, but his preferred date of September 7 had an unpalatable political edge for the opposition party: Republican presidential candidates were scheduled to hold a televised debate on the same evening, at the same time.
Thus began a new round of conflict between the Democratic president and Republicans in Congress.
The White House said the timing of the Republican debate and Obama's proposed speech -- announced in a letter to congressional leaders -- was a coincidence.
But Republican Speaker of the House of Representatives John Boehner asked Obama to come on Thursday instead of Wednesday, and the White House agreed.
"Both houses (of Congress) will be back in session after their August recess on Wednesday, September 7th, so that was the date that was requested," White House spokesman Jay Carney said in a statement. "We consulted with the Speaker about that date before the letter was released, but he determined Thursday would work better.
The new date could have its own complications.
The season-opening NFL football game between Wisconsin's Green Bay Packers and Louisiana's New Orleans Saints will air at 8:30 p.m. EDT the same night on the NBC network, and many Americans would likely tune into that rather than watch an address by the president if they are at the same time.
The timing of the speech has yet to be determined.
"We appreciate the president working with us tonight and look forward to hearing his new proposals," said Brendan Buck, a Boehner spokesman.
Obama said in his letter to congressional leaders he would use the address to lay out job-boosting proposals that members of both parties could support.
"As I have travelled across our country this summer and spoken with our fellow Americans, I have heard a consistent message: Washington needs to put aside politics and start making decisions based on what is best for our country and not what is best for each of our parties in order to grow the economy and create jobs," Obama said in the letter. "We must answer this call."