World markets collapse on fears US economy is stalling and dismal jobs data
Friday, September 2nd 2011 - 21:36 UTC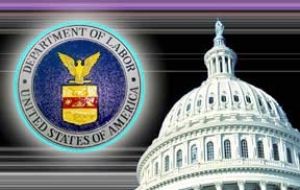 Fears that the US economy is stalling and may be heading back into recession caused a severe slump in stock markets around the world on Friday. With European indexes already shaken by concerns with Greece and the Euro, worse-than-expected US jobs data drove investors to unload stocks.
The US Labour Department announced that the world's largest economy created no new jobs in August, disappointing forecasts for a 93,000 increase. The figure was the worst in almost a year, leaving the unemployment rate unchanged at 9.1%.
Investors watch the jobs report as a key barometer of the health of the US economy, which despite its recovery from the worst of the sub-prime mortgage crisis and the global financial meltdown has struggled to create new jobs.
"The stagnation in US payroll employment is an ominous sign'' said Paul Ashworth, economist at Capital Economics. ``The broad message is that even if the US economy doesn't start to contract again, any expansion is going to be very, very modest and fall well short of what would be needed to drive the still elevated unemployment rate lower.''
Britain's FTSE 100 fell 2.3% to 5,295.02 while Germany's DAX slumped 3.4% to 5,535.84 and France's CAC-40 shed 3.3% 3.158.12.
Wall Street followed with the Dow Jones down 2.2%; Nasdq, 2.6% and S&P, 2.53%.
In Latin America all markets were down: Brazil's Bovespa lost 2.86%; Argentina's Merval 2.28%; Mexico's IPC, 1.41%; Chile's IPSA, 1.25%; Lima, Peru, 576% and Colombia, 0.09%.
In Europe, concerns about the Euro debt crisis flared up again after international debt inspectors interrupted their review of Greece's finances.
An EU official, who declined to be named because of the sensitivity of the issue, said there were disagreements over the country's deficit 2011 and 2012 figures and how to make up for the budget shortfall.
Greek finance chief Evangelos Venizelos, however, denied that the pause it was due to a breakdown in talks.
The uncertainty, however, put extra pressure on European stock markets and the Euro, which fell to 1.4267 dollars from 1.4273 dollars the day before.
In Asia, Japan's Nikkei 225 index, Asia's biggest market, ended a six-session winning streak, falling 1.2% to 8,950.74. Hong Kong's Hang Seng index declined 1.8% to 20,212.91. Mainland China's Shanghai Composite Index fell 1.1% to 2,528.28 amid concerns over the potential impact of currency appreciation