Chilean health authorities report several cases of typhoid fever in Santiago
Wednesday, September 14th 2011 - 06:51 UTC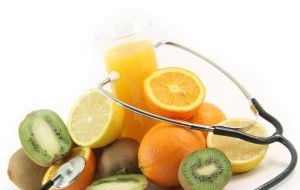 Chilean health authorities have reported the existence of several cases of typhoid fever in western metropolitan Santiago and called on the population to adopt strict hygiene measures.
The Chilean Public Health Institute, ISP, announced this week that seven cases of typhoid fever had been reported and strongly recommended that those suffering from symptoms such as high fever, diarrhoea or intense head aches should immediately contact their doctors or attend a clinic for testing.
ISP said that typhoid fever in the Santiago region had been receding sustainedly since the nineties when there were peaks of 190 cases reported annually.
ISP Director Maria Teresa Valenzuela said that the seven cases have been hospitalized and belong to neighbourhoods in the outskirts of the capital Santiago.
The alert and emergency was announced by Infectology experts at the San Juan de Dios hospital where the number of cases soared unexpectedly for this time of the year.
"Typhoid fever is an acute infectious disease triggered by a Salmonella bacteria strain", said Doctor Valenzuela who added that "in most cases the infection is caused on consumption of contaminated food and drinks, as well as fruit and vegetables grown in areas where contaminated waters are used for irrigation".
Typhoid fever is characterized by a slowly progressive fever as high as 40 °C (104 °F), profuse sweating and gastroenteritis. Less commonly, a rash of flat, rose-colored spots may appear. Patients suffer intense head aches, weakness and indisposition.