Falklands' Rockhopper unveiled 2bn dollars plan to extract oil by 2016
Wednesday, September 14th 2011 - 14:54 UTC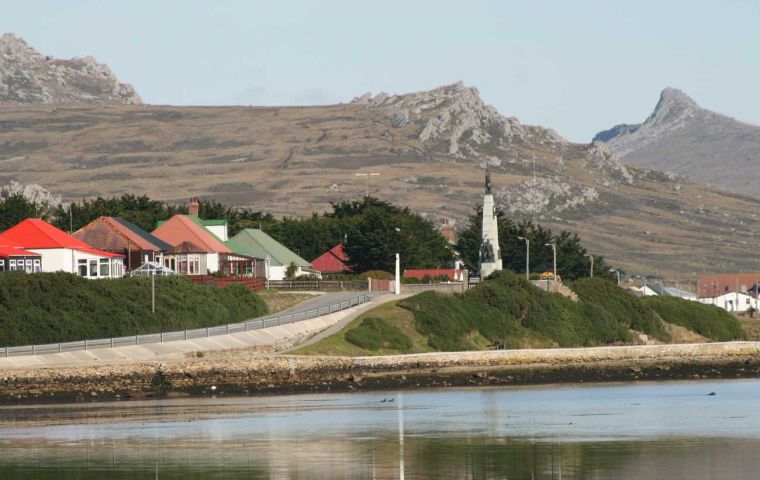 British oil group Rockhopper Exploration has unveiled plans for a 2 billion dollars investment in the Falkland Islands, a move which will transform the remote territory into a new oil province.
Rockhopper said on Wednesday it expected to start pumping oil in 2016 from the Sea Lion discovery made in 2010 and production would ramp up to a maximum of around 120,000 barrels of oil per day by 2018.
Following the initial find made by the company in 2010, analysts questioned whether there was sufficient viable oil to justify investment in infrastructure in the South Atlantic.
Rockhopper said its reserves, which it estimated at around 350 million barrels of recoverable oil, were large enough for a development, having spent recent months drilling a series of appraisal wells to establish the size of the oil field.
Rockhopper shares, which have outperformed the European index of oil and gas companies by 14% over the past month, were up 1.1% in early trading.
The company has not yet said how it plans to fund the project. It currently has 170 million dollars, enough to pay for two more scheduled wells.
"We would expect the financing of the development and potential farm-down pre-development to be a hot topic of conversation," said Oriel Securities analyst Richard Rose, suggesting the company could look to partner with another oil company which would in return help fund the project.
Some of the world's largest oil companies, however, have said in the past the Falklands were not attractive.
A US diplomatic cable leaked in 2010 quoted a senior executive of ExxonMobil as saying he believed resources in the Islands were not sufficient to be profitable.
Further positive drilling results, also announced on Wednesday could push Rockhopper's reserves higher, increasing the attractiveness of partnering with the company despite political risk posed by Argentina.
Shares in other British explorers with exploration acreage in the Falklands also gained with Desire Petroleum up 3.7%, Borders & Southern up 2% and Argos Resources up 2.2%.