Human Rights Watch praises "critical" support from four Latam countries
Saturday, September 24th 2011 - 22:22 UTC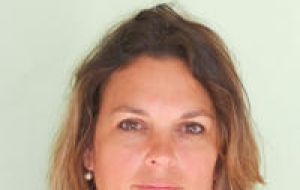 Four Latin American countries, Argentina, Brazil, Chile and Mexico, have been identified among the seven most important countries on the UN Human Rights Council, in a report by the Human Rights Watch organisation.
The four together with United States, the Maldives and Zambia are said to have made "a critical difference" during the period of the report, "working both collectively and in parallel to ensure that the Council's mandate to address and prevent situations of violations was fulfilled more rigorously, recognising the Council's inaction of the past".
Negative influences identified on the Council included China, Cuba, Egypt, Pakistan and Russia, the report noted, which "systematically voted to reject any action of the Council that they deemed too critical of a state, or that was not supported by the state in question. They argued that the Council should be a forum where states meet to discuss human rights issues cooperatively without what they considered to be interfering in the domestic affairs of others."
The report also discusses the Council's shortcomings, including its ineffective and disproportionate focus on human rights violations in Israel and the Occupied Palestinian Territories, and its failure to respond adequately to human rights abuses in other places deserving of its attention, such as Afghanistan, Bahrain, and Sri Lanka.
The Council's work was most effective when states worked together across regions to come up with initiatives aimed at advancing human rights, Human Rights Watch said. This helped to avoid polarization, and allowed the Council to focus on solutions rather than rivalries or opposing views of human rights. But some countries resisted attempts to make the Council respond more effectively to human rights violations in particular countries. A few states even categorically rejected efforts by the Council to address human rights violations when the countries in question objected to scrutiny.
"The Human Rights Council acted promptly and helpfully on several crises this past year" said Juliette de Rivero Geneva Director of Human Rights Watch. "The Council has come a long way, but it still needs to address many parts of the world where violations are being ignored."
Human Rights Watch called on states recently elected to the Council, including Benin, Botswana, Costa Rica, India, Indonesia, Italy, Kuwait, and Peru to keep the momentum going. The new members will help determine whether the Council continues the largely positive path of this past year, or returns to a more complacent approach, where states that are the target of the Council's attention have the ability to trump the Council's engagement, no matter what the costs for human rights on the ground. At the same time, states that contributed to the Council's progress last year need to recommit to making further improvements, Human Rights Watch said.