Venezuelan opposition requests Unasur observers for elections and primaries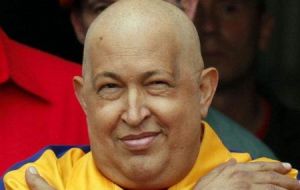 Venezuela's Democratic Unit Panel, MUD, which brings together most opposition forces, has requested Unasur observers for the 2012 presidential election and for the different parties' primaries.
Given the health condition of President Hugo Chavez which remains mostly unreleased and the recent two-month advance of the presidential election, the still disorganized opposition fears new electoral calendar manipulations to favour government chances.
The Venezuelan opposition still believes that given President Chavez chemotherapy treatment, there could be further alterations to the calendar, even bringing the presidential election forward to March.
MUD addressed a letter to the Venezuelan Electoral Council requesting that via the Foreign Affairs ministry, international observers be invited to participate in the coming primary elections including from OAS, United Nations, European Union, Mercosur and Unasur.
The latest calendar scheduled the presidential election for October 7 (instead of December). In December regional elections will take place and next February the opposition will hold primaries for the nomination of candidates.
Furthermore in a letter addressed to Maria Emma Mejías Unasur Secretary General, the president of the Primaries Electoral Commission Teresa Albanaes Barnola directly requests "international observers for the election calendar dates"
Likewise the Venezuelan opposition expresses concern about the fact that Unasur Foreign Affairs ministers had recently approved the creation of an Electoral Council of which there is not much adequate or sufficient information.
Nevertheless "many citizens are concerned that in the referred Council there should be representatives from civil society and political organizations that should be able to openly participate in the Council's deliberations and decisions".