Latin America remembers and praises links with Beijing on China's National Day
Friday, September 30th 2011 - 16:27 UTC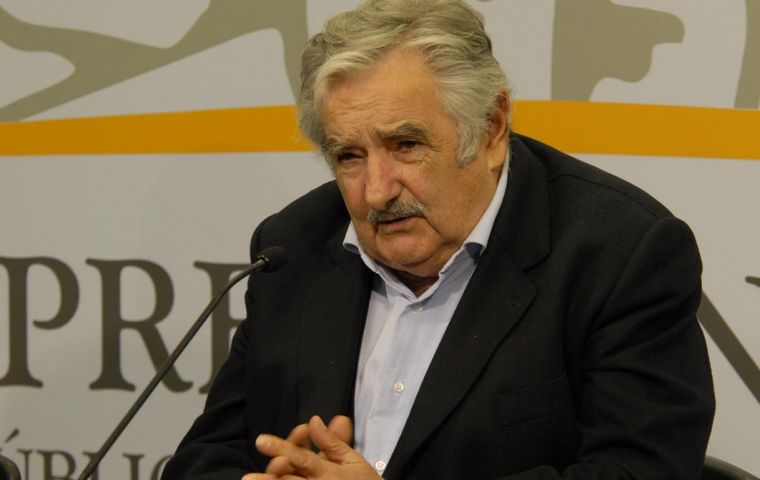 With China's National Day hours away, (October first), countries across Latin America pledged to further deepen ties with China, one of their biggest trade partners.
In Bogotá, experts, diplomats and business representatives from Colombia and China kicked off an event themed "Discover China" and compared notes on the opportunities brought by increasing bilateral trade and cooperation.
In Cuba, the first Latin American country to establish diplomatic ties with Beijing in 1960, a number of media outlets carried special editorials elaborating on the importance of the 51-year friendship between Beijing and Havana.
In Uruguay and the Dominican Republic, officials spoke highly of China's investments in their countries which they said have helped their economies thrive and generate revenues for social development programs.
Uruguay's President Jose Mujica said in a statement that China, on a blistering growth trajectory over the last decade, has contributed a lot to the progress of human civilization.
The Dominican Republic, meanwhile, welcomed China's pledge to increase assistance to the hurricane-ravaged Caribbean country, whose public resources for social development have almost been ruined over the past years.
Luis Susman, an official with Argentina's Foreign Affairs Ministry, said both Buenos Aires and Beijing have been working together to facilitate trade and enhance cooperation.
"Everything indicates this relationship will continue to grow. Our vision is that China will become more and more important for Argentina and we aspire to make Argentina more and more important to China," said Susman.
The deep friendship and bilateral cooperation between the continent and China boast a long history as Latin American countries were among the first to recognize the People's Republic of China as a sovereign state and to establish diplomatic relations with Beijing.
In 2007, Latin America's trade with China topped 100 billion U.S. dollars for the first time. Three years later, the number rocketed to 183 billion dollars.
Meanwhile, China's investment stood at about 15 billion dollars in the region last year, according to the United Nations Economic Commission for Latin American and the Caribbean.