US with highest poverty levels in 52 years: 46.2m including 14.7m children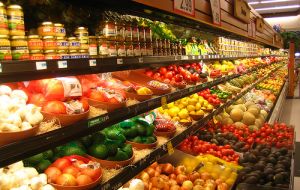 Poverty in the United States has grown steadily in the past few years. According to the US Census bureau, 46.2 million people lived in poverty in 2010, the highest in the 52 years poverty estimates have been published.
The official poverty rate was 15.1%, up from 14.3% in 2009. Last year, for a family of four, the poverty threshold was 22.314 US dollars in annual income.
Especially hard hit are children and young adults. The Annie E. Casey foundation concluded in its annual survey that child poverty was up in 38 states as the economy fell into recession.
From 2000 to 2009, the number of poor children rose by 2.5 million to 14.7 million. Unemployment among young adults is at the highest level since World War II.
Once a month, 150 people crowd into the community room of a low-income housing complex in Irvington, New Jersey, about a 30-minute drive from New York City. Most of them are seniors who worked hard all their lives.
They wait patiently for a few bags of basic groceries worth about 50 US dollars, supplemental food aid they have come to rely on in order to make ends meet. Only a few are willing to talk to reporters, most of them are too embarrassed to admit they have difficulties putting food on the table.
Donald Farrell travels all over the state of New Jersey to run dozens of food distributions like the one in Irvington. He is an outreach coordinator for the Food Bank of New Jersey and has seen a sharp increase in applications for food aid since the recession started in 2008.
"We are seeing more need in the communities. People who were working are not working anymore, they are making less money when they go back to work, so we are seeing an increase," he said.
To qualify for food aid provided by this program, a single person's income cannot exceed 1,180 US dollars per month.
The median household income in the country has declined 2.3% in the past two years. With unemployment rates hovering around 9%, more and more middle-class families end up joining the poor and have to rely on food aid.
"It's definitely become a middle-class problem," said Anthony Guido, Communications Director of the Food Bank of New Jersey.
"We have plenty of stories from our soup kitchens, shelters and pantries where folks who used to volunteer and help them are now on the other side receiving food from them," he said, adding that his organization distributed 39 million pounds of food in New Jersey last year.
The program is funded by the federal government as well as through private donations. Recently, the shelves in the food warehouse have been half empty. "For us, the hard part is we can't get the food out the door fast enough."