Boost for cruise industry: vessels can operate casinos in Chilean waters
Thursday, October 6th 2011 - 21:59 UTC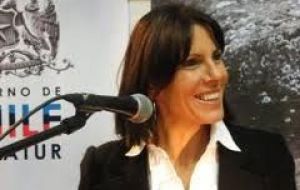 The Chilean Senate unanimously approved this week the bill allowing cruise vessels to operate their onboard casinos while sailing in Chilean waters.
The bill is targeted to help the Chilean tourism industry recover the initiative following the announcement from several cruise companies that the ban was seriously affecting their costs.
Jacqueline Plass Tourism Deputy Secretary said "the passing of the law is great news for the country because it will allow international cruise vessels open the casinos while sailing in Chilean waters"
However there are conditions, casinos can only be opened three miles from port, the vessel must cruise at least 500 miles in Chilean waters and companies must register with Chile's Casinos authority.
Ms Plass said that Chile from a peak of 244 calls and 317.500 visitors in 2008 dropped to 155 calls and 145.000 visitors in the 2010/11 season, "which means that in three years calls dropped 40% and the landing of visitors 46%. This was mainly because of the ban on casinos on board and the high costs associated to lighthouses, piloting, among others".
The Chilean official said that in money terms represented a loss of 35 million dollars annually but with the approval of the bill, passed with support from all political parties, "we can begin to recover lost ground".
"For the coming season 2011/12 we already have a 20% increase in the number of international cruise calls which represents approximately an extra 7 million dollars visitors will spend when they come ashore for transport, tours, restaurants, souvenirs, gifts and other items" said Ms Plass.
The bill now returns to the Lower House for a further reading and then to the Executive for its promulgation on time for the next season.