Preliminary reports show Uruguay could have on shore recoverable gas reserves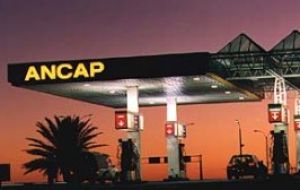 The chances for Uruguay of having significant commercial reserves of natural gas and oil are on the increase according to recent reports from US Energy and Geology agencies and published in the Montevideo press.
The US Energy Information agency estimated the potential of Uruguay's onshore natural gas reserves technically recoverable at 588 billion cubic metres, sixth largest in the region.
Another report from the US Geology Department, dated August this year differs with those estimates and believes Uruguay's north basin, (next to Brazil), has a potential capacity of 368 billion cubic metres of 'technically recoverable' natural gas.
The report also mentions the possibility of oil reserves with an extractable volume of 500 million barrels in the so called Denovian Cordobes formation.
The US company Schuepbach has been involved in surveying in the north basin on a two year contract signed with Uruguay's government owned oil corporation ANCAP.
The contract expires this month but ANCAP will begin exploratory drilling in the area before the first quarter of 2012.
ANCAP members of the board said they are aware of the two reports but "you are talking of an independent estimate and we need scientific support for such statements".
The Uruguayan corporation also revealed it is in possession of reports, from Argentine hydrocarbons surveying companies indicating a similar diagnosis of the north basin.
Uruguay is more advanced in offshore oil exploration having collected a significant amount of data based on 2D and 3D surveys of the continental platform.
With all the new information before the end of the year Uruguay will be announcing another offshore oil and gas licensing round, for which according to ANCAP, several international companies have shown great interest.
In the first round of limited success, not all tranches were licensed and three companies associated for the exploration process: Brazil's Petrobras; Argentina's YPF and Portugal's GAL.