Santiago de Chile is experiencing highest levels or solar radiation since 2008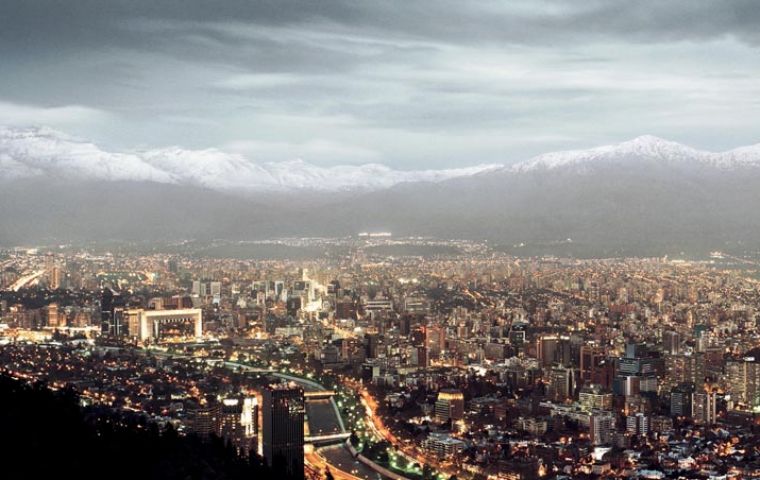 Ultraviolet (UV) radiation has increased three points compared to last September in Santiago de Chile, according to a study released by Chile's National Cancer Corporation (Conac) and the UV monitoring network of the Universidad de Santiago (USACH).
The UV index measures the strength of UV radiation from the sun at a particular place on a particular day. Five is considered moderately dangerous and 11+ is considered extremely harmful.
Santiago's UV index in September was an eight this past September, the highest rating for this time of year since 2008. Eights are more commonly seen in warmer months like December, the start of summer in Chile.
Experts are unsure why the problem is affecting Chile and not other surrounding regions. There is also no consensus of what is causing the deterioration of the ozone.
"It's hard to know why this is happening" Ernesto Gramsch of USACH told La Tercera. "We have to look at the winds, climate change and topography because the [ozone] hole is on the Chilean side and not the Argentine side, and we have to look at local conditions".
In January, Santiago registered a 10% increase in UV radiation, and the UV index reached 12 and above. The last decade has seen a sharp rise in the amount of people with skin cancer in Chile, increasing 106%.
Rodrigo Loubies, of Conac, told La Tercera, "We must learn to coexist with the sun." He stressed a need for education because "UV radiation is increasing and the damage is becoming more intense."
People should limit the amount of time they spend in the sun, avoiding prolonged exposure from 11 a.m. to 4 p.m. Sun-block should have an SPF between 15 and 30. If possible, wear a hat, sunglasses and clothing that cover exposed skin.
By Stephen Shea - The Santiago Times