European leaders call on Libyans to build a strong and democratic future
Thursday, October 20th 2011 - 21:09 UTC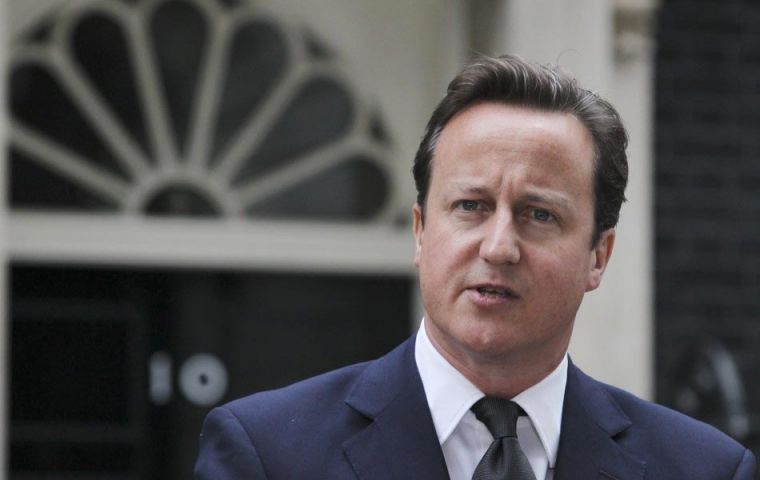 French President Nicolas Sarkozy said on Thursday that the death of Muammar Gaddafi turned a page for the Libyan people and signalled the start of a democratic process.
"The liberation of Sirte must signal...the start of a process agreed by the CNT to establish a democratic system in which all groups in the country have their place and where fundamental freedoms are guaranteed," Sarkozy said in a statement.
Sarkozy, who spearheaded military intervention in Libya together with the UK, said now was the time for "reconciliation in unity and freedom".
British PM David Cameron said it is a day to remember Col Muammar Gaddafi's victims after Libya confirmed the country's former leader had been killed. The PM said people in Libya now had an even greater chance to build a strong and democratic future.
Speaking outside Number 10, Mr Cameron said: "I think today is a day to remember all of Colonel Gaddafi's victims, from those who died in connection with the Pan Am flight over Lockerbie, to Yvonne Fletcher in a London street and obviously all the victims of IRA terrorism who died through their use of Libyan Semtex.
"We should also remember the many, many Libyans who died at the hands of this brutal dictator and his regime."
The PM added: "People in Libya today have an even greater chance, after this news, of building themselves a strong and democratic future.
"I'm proud of the role that Britain has played in helping them to bring that about and I pay tribute to the bravery of the Libyans who have helped to liberate their country.
"We will help them, we will work with them, and that is what I want to say today."
From Berlin German Chancellor Angela Merkel said that Libya was now free to make a fresh start and begin peaceful democratic reforms after the death of Muammar Gaddafi.
"This brings to an end a bloody war that Gaddafi waged against his own people. The path is now finally clear for a fresh political start, in peace. Germany is relieved and very happy about this," Merkel said in a statement.
She said Libya should now carry out political reforms to "ensure the achievements of the Arab Spring cannot be undone". UN chief Ban Ki-Moon says day of Gaddafi's death marks a "historic transition for Libya."
From Rome on hearing about the shooting death of his former friend Muammar Gaddafi, Italian Prime Minister Silvio Berlusconi used a Latin phrase to say that everything is transitory.
"Sic transit gloria mundi," or "So the glory of this world passes away," said Berlusconi, according to Italian news reports, adding that "the war is over."
Berlusconi had formed a close relationship with Gaddafi, even inviting him as a guest to the G-8 meeting of industrialised nations in 2009 in Aquila, Italy.
Berlusconi was at pains to participate in military strikes against the man whose hand he kissed during a visit during a 2010 Arab league Summit in Libya.