Record unemployment in Spain hits 21.5% with five million out of a job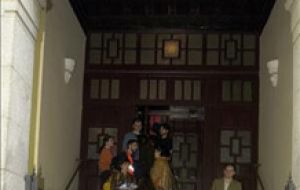 Spain's unemployment hit a 15-year high in the third quarter with little hope new jobs will be created any time soon by a battered economy that remains at the forefront of investor concerns about Europe's debt commitments.
Meanwhile, consumer prices rose well above the European Central Bank's target, threatening to delay any recovery in household spending by cash-strapped, credit-starved Spaniards.
Spanish unemployment rose to 21.5% from 20.9% a quarter earlier, data showed Friday, as the number of people out of work came close to 5 million.
The Euro zone's fourth largest economy, which would stretch EU budgets and political will if it needed aid, is not expected to grow in the third quarter and many analysts say a recession can't be ruled out over the next six months.
Spain is under intense scrutiny by investors, concerned it cannot control its finances after its fiscal deficit leapt above 11% in 2009, forcing a run of spending cuts and tax hikes.
The surprise rise in joblessness will add to worries the government will be unable to meet the end-of-year deficit goal of 6% of GDP as benefit payments rise.
The size of the workforce remained relatively unchanged, the data showed, with the number of people available for work falling just 2.100 people in the third quarter, while unemployment rose by 144.700 workers to 4.98 million.
"These figures confirm the labour market is still in the intensive care unit ... nothing points to things improving and we'll end the year with over 5 million unemployed," the workers' union USO said.
Employment dropped in construction, services and agriculture and fell slightly in industry, the National Statistics Institute (INE) said.
The drop in jobs was mostly due to lay-offs throughout the civil service following fiscal consolidation efforts by the central government, the Economy Secretary said.
"This quarter we've seen the most dramatic consequences of fiscal consolidation. The greater part of job destruction is from public administration ... which confirms the consolidation process is on the right path," Jose Manuel Campa said.
The collapse of a property boom in 2008 has put hundreds of thousands of low-skilled labourers out of work and tested the financial system, which has been forced to recapitalize, strangling credit flows to consumers and businesses.
In related news EU harmonized consumer price rises held steady at 3% in October while inflation was also 3% after 3.1% a month earlier, INE reported.