Over 23 million Europeans unemployed; inflation reaches 3% in October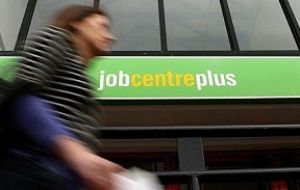 Over 23 million are unemployed in the 27 countries of the Euro zone, the statistical office of the European Union Eurostat informed Monday.
Eurostat estimates that 23.264 million men and women in the EU27, of whom 16.198 million were in the Euro area, were unemployed in September 2011. Compared with August 2011, the number of persons unemployed increased by 174 000 in the EU27 and by 188 000 in the Euro area."
Numbers are even more dramatic when compared to the same period of the previous year. "Compared with September 2010, unemployment rose by 215 000 in the EU27 and by 329 000 in the Euro area," said the European Union office.
Eurostat said the jobless rate in the Euro zone rose slightly to 10.2% in September from a revised 10.1% in August. Among Euro zone member states, the lowest unemployment rates were recorded in Austria and the Netherlands, while Spain and Greece recorded the highest rates.
Euro zone inflation was also surprisingly high at 3.0% for a second straight month in October, the EU announced.
In a first reading of inflation for the month, the European Union's statistics agency Eurostat said inflation was 3.0% in October.
Economists had expected the European Central Bank to raise rates as soon as this week to support Europe's economy, as evidence mounts that the region's debt crisis is sapping business confidence and raising the spectre of recession.
The Organization for Economic Cooperation and Development slashed its 2012 growth forecast for the Euro area to 0.3% from 2.0% in May.