After fifty years Cubans can buy and sell houses
Friday, November 4th 2011 - 00:40 UTC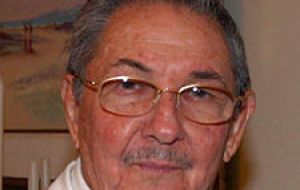 Cubans will be able to buy and sell houses for the first time in more than five decades in a long-awaited reform that legalizes what many have done for years but also restricts how much property they can own, state-run press said on Thursday.
The reform, which takes effect on Nov. 10, is the latest of a number of changes under President Raúl Castro to modestly liberalize the island's Soviet-style economy while maintaining the communist system put in place after the 1959 Cuban revolution.
The Communist Party, Cuba's only legal political party, approved the notion of home sales at a congress in April. Details were not yet available, but Communist Party newspaper Granma said the new rules would allow people to buy and sell, swap, donate or pass their houses on to heirs.
Cuba's communist government allows people to own homes, but in theory has not previously allowed them to sell them for money.
The swap, or "permuta," of houses of equal value has been acceptable for years, but Cubans have traditionally supplemented trades with under-the-table money if they were trading a smaller house for a bigger one.
Now they will be able to do a straight up purchase or sale, but they will have to pay taxes, Granma said.
"Many people have lived and live with the fear of losing their homes because they acquired in an illegal way. Now they'll be able to legalize them and to sleep in peace," said Osmel Gonzalez, a self-employed food vendor in Havana.
The reform will eliminate some bureaucratic steps required to do a deal, but also limit people to owning one home as a permanent residence and another as a weekend or vacation spot, the paper said.
While Castro has said Cuba must update its system to assure its survival well into the future, most reforms so far have been tempered by rules aimed at limiting the accumulation of wealth and property.