'Ocean Guardian' oil rig leaves Falkland Islands waters by March 2012.
Friday, November 4th 2011 - 08:31 UTC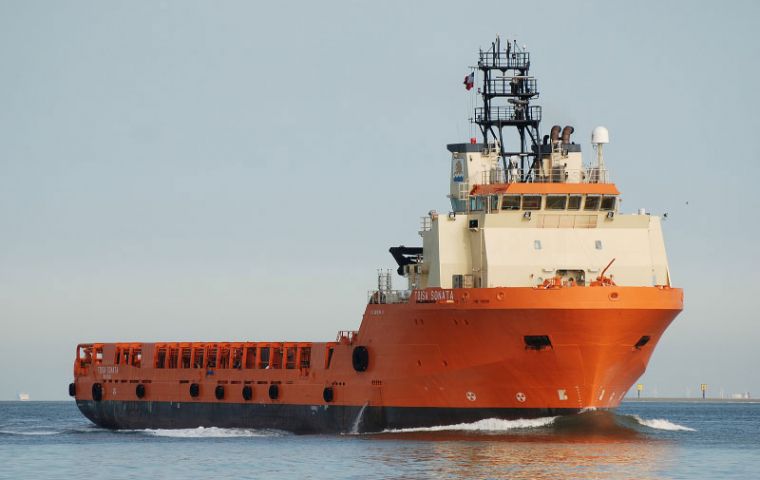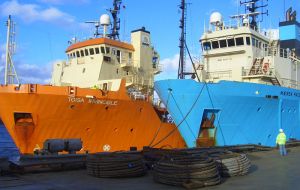 The Ocean Guardian oil rig is Falkland Islands waters since February 2010 prepares to leave the Islands in early 2012 for a contract with another operator.
Desire Petroleum announced that the contract with Diamond Offshore Drilling has been amended. The contract now says that an "undefined number of optional wells may be drilled up the 1st of March 2012".
The press release says that Desire much declare the exercise of such options, on or before the spud of the previous well in the campaign.
The rig is currently drilling well 14/10-9 for Rockhopper Exploration PLC who has announced they will follow this with a well on the Desire farm-in area PL004b.
Desire is investigating all the possibilities to utilise the Ocean Guardian until the end of the contract.
Likewise it was reported that the The VS483 "MkII Toisa Sonata2 and the VS483 "Toisa Intrepid" have been fixed on four-well charters with AGR to support the semi Leiv Eiriksson in the Falkland Islands.
The Sealion Shipping PSVs will depart the North Sea before the end of November and are fixed until mid-2012. Broker Seabrokers said both ships are currently undergoing upgrades to DP2.