South African group awarded contract to build St Helena international airport
Friday, November 4th 2011 - 08:39 UTC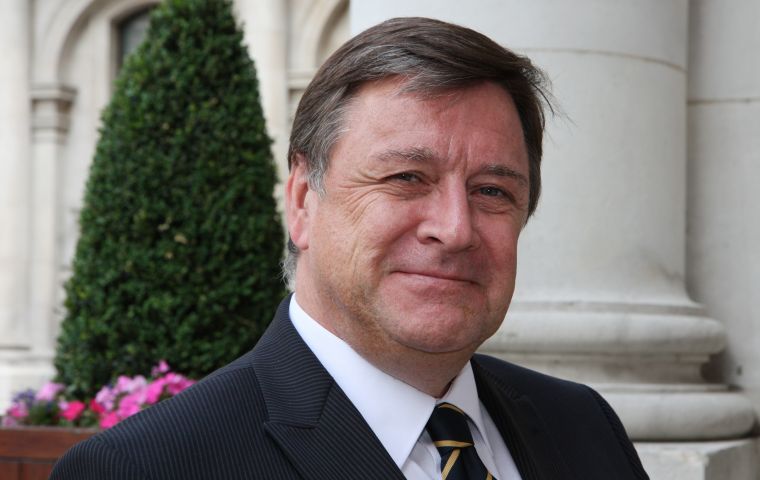 The St Helena Government this week entered into a contract with South Africa's Basil Read (Pty) Ltd in the amount of £201.5 million for the design and construction of the airport, an additional up to £10 million in shared risk contingency, and £35.1 million for ten years of operation.
The Governor of St. Helena, Mark Capes, said, "This is momentous news for St Helena. It will give us the best chance we will ever have of reversing the economic decline of the last 50 years.
The announcement follows news from group Basil Read that reported it had been awarded a R2.7-billion contract to build and operate an airport on the isolated British Overseas Territory Island of St Helena, in the South Atlantic Ocean.
The island is currently connected to the rest of the world through the last remaining Royal Mail Ship, the RMS St Helena, which operates between Cape Town and the island.
CEO Marius Heyns told 'Engineering News Online' that the award followed from the reopening of a bidding process, which had previously been shelved.
Italian contractor Impregilo was awarded the initial contract, but the British government pulled back in light of the recent global economic turmoil.
But in January fresh design, build, operate and transfer bids were sought from both Impregilo and Basil Read, but only the South African group making a bid.
The UK government's Department for International Development will fund the project, which will involve a small airport building, a 1.8-km runway, connect roads, a small harbour terminal, ancillary works, as well as the installation of air-traffic control systems.
The client would be the St Helena government, which sees the airport as key to improving logistics and supporting economic development.
Heyns says the design phase would begin immediately and he anticipates that construction could begin in May 2012. At peak construction, some 300 people will be employed on the project.
Most of the expertise would be derived from South Africa, but Basil Read has indicated that it will employ as many locals as possible in the building and the operation of the facility.
Construction will take place over a 48-month period, while operation of the airport will continue for ten years at a contract value of about 450 million Rand.
Basil Read's operational expertise would be drawn from its joint venture relationship with the Lanseria Airport, in Gauteng. The award has increased the size of Basil Read's order book to R12.5-billion. The company's order backlog stood at R10.2-billion at the end of June.