Rousseff could see another minister out: Labour accused of corruption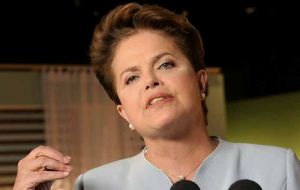 Advisers to Brazil's Labor Minister Carlos Lupi demanded kickbacks from non-government organizations with government contracts, newsmagazine Veja reported Sunday, citing unnamed lawmakers and officials.
A labor ministry spokesman denied the accusations in a phone interview with Reuters but had no further comment. The NGOs named in the report did not immediately respond to requests for comment.
Veja said the officials accused, including Lupi's former chief of staff Marcelo Panella and former aide Weverton Rochas, who is now a lawmaker, denied the allegations.
President Dilma Rousseff has had five ministers resign over ethics breaches since she took office this year, bolstering her reputation as a leader who is tough on corruption but straining relations within her coalition.
The head of the labor minister's Democratic Labor Party in the lower house of Congress, Giovanni Queiroz, told Reuters the accusations should be investigated and punished harshly if true.
President Rousseff's cabinet with most names inherited from her political mentor, Lula da Silva, has lived through the resignations of the cabinet chief and ministers of Transport, Tourism, Agriculture and Sports.
Last week Communist lawmaker Aldo Rebelo was named Brazil's new sports minister, taking on the task of organizing the 2014 World Cup after his predecessor resigned amid corruption allegations.
Rebelo, 55, has served as head of Brazil's lower-house Chamber of Deputies and is known as an ally of Rousseff's government. He now has been given the key task of organizing both the World Cup and the 2016 Summer Olympic Games.
Both the outgoing minister Orlando Silva and Rebelo are members of the Communist Party of Brazil, which is an ally of Rousseff's ruling Workers Party.