Chinese main oil refiner takes over 30% of Portugal's GALP in Brazil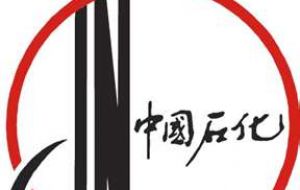 China Petrochemical Corp., Asia's biggest refiner, agreed on Thursday to pay 3.54 billion dollars for a 30% stake in Galp Energia SGPS SA's Brazilian unit, in what is China's largest overseas energy acquisition this year.
The refiner known as Sinopec Group will subscribe for new shares to be issued by Galp and assume shareholder loans, the Beijing-based company said in an e-mailed statement.
Chinese energy companies have bid at least 16 billion dollars for overseas oil and gas assets this year to expand reserves and supply the world's largest energy consumer.
Galp, which has a share in the western hemisphere's biggest oil discovery since 1976, said earlier this year it would seek to raise 2 billion Euros through the sale of part of its Brazilian unit.
"Sinopec Group has been looking at upstream assets globally and will continue to invest billions and billions in overseas acquisitions" said Gordon Kwan, Mirae Asset Securities Ltd.'s head of regional energy research in Hong Kong.
"Ultimately, the parent will inject those assets into the listed company when those assets become profitable."
Sinopec Group paid 7.1 billion for Repsol YPF SA's Brazilian unit last year. That was China's largest overseas oil deal since the refiner bought Addax Petroleum Corp. for 8.1 billion dollars in 2009 to gain reserves in Iraq's Kurdistan and West Africa.
Galp has stakes in four offshore blocks in Brazil's Santos Basin, including Lula, the largest crude discovery in the Americas since Mexico's Cantarell field in 1976.
Lula, formerly known as Tupi, holds an estimated 6.5 billion barrels of recoverable oil and equivalents.
Adding in projected capital spending, Sinopec Group's total investment in the Galp unit will be about 5.18 billion dollars in cash, according to the statement.
The deal with Portugal's biggest oil company surpasses China Investment Corp.'s 2.3 billion-Euro investment in GDF Suez SA's oil gas production and exploration subsidiary announced last month.
"The acquisition has further expanded Sinopec's overseas oil and gas business operations, which will make major contributions to the company's oil and gas output growth in the 12th and 13th five-year plan periods," Sinopec Group said. The stake purchase is pending approval from the Chinese government.
The company said it may get 21.300 barrels of oil equivalent a day of oil from its share in overseas fields, with peak output expected in 2024 at 112,500 barrels a day.