Cuba opens bank loans for small businesses, private farmers and house repair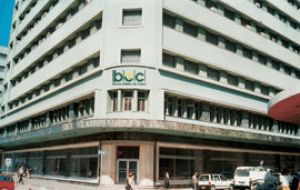 Cuba has authorised banks to loan money to small businesses, private farmers and people who want to repair or build homes - a revolutionary step for the island's government.
The measure, which comes into effect December 20, is part of a cautious overhaul of Cuba's Soviet-style economy that began when Raul Castro took over from his older brother Fidel as president in 2006.
Farmers "can ask for loans for the purchase and repair of equipment ... and other actions that contribute to rising agricultural production", read the decree published in the Official Gazette this week.
The loans will be available "always in Cuban pesos" and the amount and conditions will be agreed between the bank and the borrower, according to the decree.
A convertible peso, known as CUC, pegged to the US dollar is also available on the island. Each convertible peso is currently valued at 24 Cuban pesos.
Cuba's economy has been controlled by the state ever since the 1959 revolution and people have traditionally turned to family and friends when they need a loan.
Those few Cubans with bank accounts include musicians who go on foreign tours and professionals, especially doctors, who work abroad.
While pay in Cuba is meagre - about 20 US dollars a month - basic food items and rents are subsidised, and health services and education are free, although the package or reforms is gradually eliminating subsidies.
The loan program will help home builders, as Cuba currently needs an estimated one million units.
The loans will also help small businesses like "paladares", or private restaurants that have sprouted in Cuba to service the island's growing tourist industry.
Cuba's single-party regime dominated by the Castro brothers authorised the purchase and sale of cars earlier this year as well as houses under certain conditions.
To contain a soaring 2 billion dollars annual bill of food imports the regime has also promoted small private and family farms by distributing government land.