Controversial plan to excavate Falklands' conflict battlefields
Tuesday, December 13th 2011 - 16:24 UTC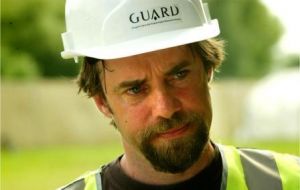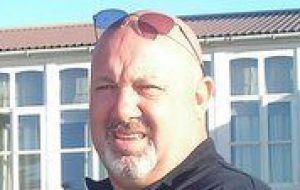 A television archaeologist has revealed plans to excavate the battlefields of the 1982 Falkland Islands conflict. The initiative belongs to Glasgow University academic Dr Tony Pollard who is preparing the major project.
Pollard who is the presenter of the BBC series, "Two Men In A Trench", believes the Falklands conflict is in danger of being forgotten and insists his expedition would be a fitting way to mark the 30th anniversary of the Islands' liberation next June.
"The Scotsman" reported that in a move which is certain to prove contentious Pollard plans to invite a team of Argentine archaeologists to take part in the venture, which, if approved, will be televised. Famous battle sites to be targeted include Mount Tumbledown, Mount Harriet and Goose Green.
Pollard said that he believes the Falklands have the potential to be an important laboratory for the practice of battlefield archaeology.
Pollard will travel to Buenos Aires in the near future with the intention of securing the cooperation of his Argentine counterparts. He said obviously, there are potential difficulties, in terms of perception, in taking Argentine archaeologists on to the Falklands but, he said that he thinks it is important that they get both sides of the story.
The South Atlantic Medal Association 1982 is opposed to the project. Chairman Mike Bowles said that he does not believe that it would be appropriate to excavate Falklands conflict battlefields so comparatively soon after the event and particularly not in 2012, the 30th anniversary year, when many veterans and some next of kin of those who died will be going back to the islands to remember and to pay respects to fallen colleagues and family members.
Chairman of SAMA 82 in the Falkland Islands Gary Clement told News Direct that he believes the project is inappropriate. He said that many relatives of those who lost their lives visit the battlefields and that it would be very inappropriate to allow people to dig when the families are visiting, adding that the war is too young to be picked over like this.
Mr Clement also said that he is totally against Argentine archaeologists taking part.
FIG Environmental Planning Officer Anthony Payne interviewed by FIRS said that he has not been contacted by Dr Pollard and that permission would have to be obtained for any excavation from the Lands Committee. (FIRS)