October marks UK highest unemployment level in 17 years
Wednesday, December 14th 2011 - 17:04 UTC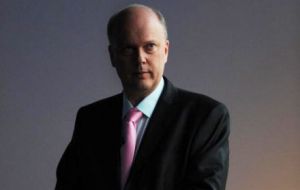 The number of Britons out of work rose to its highest level in more than 17 years in October, and these jobless figures look set to rise further as firms facing the threat of a renewed recession cut back on staff.
While a surprise slowdown in the number of jobless benefit claims over the past two months provided a glimmer of hope, many policymakers see the country on the brink of a sharp downturn as the euro crisis rages on and government spending cuts bite.
The Office for National Statistics said on Wednesday the number of people out of work in the three months to October rose by 128,000 to 2.638 million, its highest level since 1994.
Bank of England chief economist Spencer Dale also warned that Britain's economy may shrink for one or two quarters before making a "gentle recovery" in the second half of the year.
The central bank has already responded to the gloomy outlook by pumping more money into the economy, and many BoE watchers expect the central bank to increase its asset purchases in February beyond the current total of 275 billion pounds.
The government's ability to boost employment is limited by its pledge to erase a budget deficit of nearly 10% and at the end of November finance minister George Osborne announced further austerity steps to safeguard the top-rating for Britain's debt.
"There's certainly an unemployment challenge for us," employment minister Chris Grayling told Sky News TV. "But what I do want to do is send out a message that there have at least been some signs of stabilisation over the last month."
Economists also noted with some relief that the labour market deterioration did not pick up pace. The unemployment rate held steady at 8.3%, in contrast to forecast for a rise and the slowdown in the pace of new jobless benefit claims.