Brazilian prosecutors suing Transocean and Chevron 10bn dollars for oil spill
Thursday, December 15th 2011 - 17:58 UTC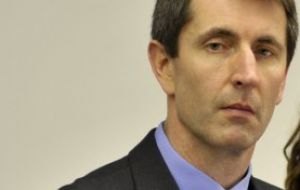 Brazilian federal prosecutors are suing Transocean Ltd and Chevron Corp for 20 billion Reais (10.6 billion dollars) in environmental and social damages and asked a court to suspend their operations, according to a statement yesterday.
Chevron, based in San Ramon, California, and Transocean, based in Vernier, Switzerland, said they haven't been notified of the lawsuit and are cooperating with Brazilian authorities.
The case imperils Brazil's plan to boost crude output because Transocean operates 10 out of the 61 rigs working in the country and it would be hard to replace them in a tight market for oil equipment, said Judson Bailey, an analyst at Jefferies & Co Inc.
Brazilian oil production growth has slowed after the country increased safety requirements following the spill at BP Plc's Macondo well in the Gulf of Mexico last year.
"The rig market is pretty tight, so if Transocean were banned, the oil companies wouldn't be happy at all," Bailey said in a phone interview from Houston. "Chevron and Petrobras can't get a rig elsewhere, so it messes with the state-owned oil company."
Chevron, Brazil's third-largest producer behind state- controlled Petroleo Brasileiro SA and Royal Dutch Shell Plc, will see production wane in Brazil until the government lets it drill again, said Cleveland Jones, an oil specialist and professor at Rio de Janeiro State University.
Chevron has come under increased scrutiny in Brazil after 3,000 barrels of oil leaked last month from an oil field in deep waters of the Campos Basin. The company underestimated the amount of pressure at an oil deposit it was exploring, and crude leaked from the reservoir for about eight days, George Buck, the head of Chevron for Brazil, said on Nov. 20.
"Ultimately this is an opening shot, Chevron's attorneys are probably not at all fazed by this," said Jones. "The prosecutor's office will be a positive development for Chevron, because they will ensure that the letter of the law is followed and the letter of the law is reasonable."
Chevron said in an e-mailed statement that it "responded responsibly to the incident at its Frade Field and has dealt transparently with all Brazilian authorities." Guy Cantwell, a Transocean spokesman, said the company's rigs are operating in Brazilian waters and the company continues to cooperate with the government.
Chevron holds a 51.74% stake in Frade. Petrobras holds a 30% stake, and Frade Japao Petroleo Ltda., a joint venture including Inpex Corp. and Sojitz Corp, holds 18.26%. Frade is about 370 kilometers northeast of Rio de Janeiro in the Campos Basin and produced 76,000 barrels a day of oil and natural gas in October.
In the next few weeks, prosecutors will probably file a criminal lawsuit against Chevron for alleged environmental crime, said Romulo Sampaio, a law professor at Brazil's Getulio Vargas Foundation.
"In this case, everything conspires against the company: it's a foreign company, drilling for oil in Brazilian waters. That may bring about emotional responses," Sampaio, who coordinates the university's Environmental Law program, said in a telephone interview