US consumer prices flat in November helped by falling prices of gasoline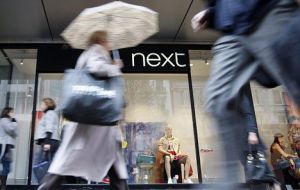 US consumer prices were flat in November as Americans paid less for cars and gasoline, while the 12-month inflation reading fell for the second straight month, which could give the Federal Reserve more room to help a still-weak economy.
The US Labour Department said on Friday the Consumer Price Index was unchanged last month. Food prices rose 0.1%, but the cost of gasoline fell 2.4%.
Economists had expected an increase of 0.1% after a drop of 0.1% in October. Prices rose 3.4% in the 12 months through November.
That is off from the 3-year high of 3.9% clocked in September, and Friday's report backs the view that the spike in inflation is subsiding.
"Core" annual inflation, which strips out food and energy costs, rose from 2.1% in October to 2.2% in November.
Clothing prices have risen at the fastest pace in 20 years over the past 12 months, partly because of higher cotton costs. Clothing costs jumped 0.6% in November, the seventh increase in eight months. In the past 12 months, clothing prices have risen 4.8%.
Economists and investors see inflation cooling over the coming months, which could help convince the Federal Reserve to do more to bring down the country's 8.6% unemployment rate.