Mexican telecoms giant planning to invest 5.4bn dollars in Brazil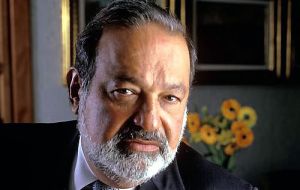 The Brazilian subsidiaries of Mexican telecoms giant America Movil are planning 10 billion Reais (5.4 billion dollars) worth of new investment in 2012, Folha de São Paulo said on Tuesday.
America Movil, owned by Mexican billionaire Carlos Slim, operates in Brazil via wireless operator Claro, fixed-line telephone company Embratel and cable television firm Net.
Next year's scheduled spending includes 1 billion Reais (540 million dollars) to build an undersea cable linking Brazil and the United States, Claro Brasil president Carlos Zenteno told Folha.
Claro and its corporate siblings will also focus on extending high-speed Internet coverage for 3G mobile subscribers, expanding their fibre-optic network and bidding on 4G frequencies in an auction set for April.
While a merger of Claro, Embratel and Net is not on the cards for 2012, the firms will offer bundled services, Zenteno said.
Embratel controls 18.2% of the Brazilian fixed-line telephone market and enjoys a monopoly on international calls in that segment. Claro, with around 25% of the market, is Brazil's No. 3 wireless company.
Net, which is partly held by Brazilian media powerhouse Globo, is the country's leading cable television provider, commanding nearly 40% of the market, and the second-biggest provider of residential Internet
Last year the America Movil group invested 9.4 billion Reais (5bn dollars) in Brazil.