Venezuela has highest murder rate of South America, worse than Colombia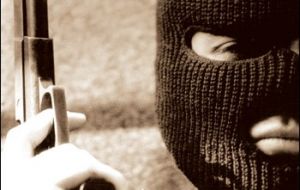 President Hugo Chavez Venezuela is on track to set a new record for murders and to remain South America's most violent country, according to data released by a crime watchdog. The Venezuela Violence Monitor (OVV) said this week that 19 336 people had been murdered in 2011, an average of 53 per day in a country of 29 million.
"We must inform the nation that 2011 will end as the most violent year in the nation's history," the group said in a press release adding that the numbers are based on government data which is banned from being aired.
However, OVVs figures indicate that the rate of homicides climbed to 67 per 100 000 inhabitants in 2011, constituting an "epidemic" of violence. Over the long Christmas weekend 84 people were killed, the deadliest three days of the year.
Violent crime is a leading concern, both for Venezuelans fearful for their personal safety and for populist President Hugo Chavez's government, which provides only limited violent crime figures.
In February, the interior minister admitted that the homicide rate had climbed to 48 murders per 100 000 inhabitants in 2010 but did not give a precise count, saying only that there were around 14 000 killings that year.
That murder rate surpassed those of neighbouring Colombia, which was 32 per 100 000 inhabitants last year, and Mexico, which was 14 per 100 000 inhabitants.
Colombia is beset by a leftist insurgency and Mexico is in the throes of bloody war among drug cartels.
Researchers indicate that the use of force has been 'legitimized' in Venezuela while measures to contain it have been brushed aside as a result of the "continuous apology of violence and the violent, growing impunity in the courts and the repeated government calls to war".
Nevertheless the government of President Chavez has responded with plans trying to promote the handing in of arms and by purging the police force infiltrated by organized crime.