Falklands' "black gold rush" means a decade of big money, with or without oil
Tuesday, January 10th 2012 - 21:09 UTC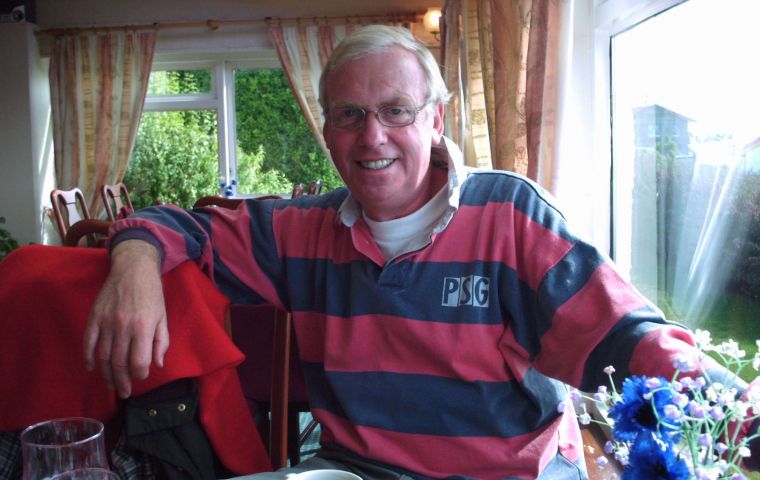 Thirty years after the Falkland Islands conflict, the South Atlantic Islands are the focus of a "black gold rush" as a string of exploration companies seek to be the first to find commercially viable reserves in the region, writes the London Express City & Business.
So far, a number of wells have turned out to be duds, but one firm, Rockhopper Exploration, has struck what could be a huge field at its Sea Lion prospect in the North Falklands Basin, raising hopes of more to come.
As summer advances in the southern hemisphere the huge Leiv Eiricsson drilling rig has been towed half way round the world from Greenland to begin a new round of drilling for two rivals, Falkland Oil and Gas and Borders & Southern.
And there is a growing possibility that the Islands could be at the centre of a boom to rival that of the early North Sea fields in the Sixties and Seventies, though investors know that such frontier exploration can be high risk.
Whatever the results this means booming business for the Falklands and all those support and logistics companies operating from the Islands for quite a few years to come. The Leif Eiricsson rig only costs over a million dollars per day to run, plus all the subsidiary services and goods to be provided.
And 2012 not only does it mark the anniversary of the Falklands conflict, it is also 160 years since the foundation of the Falkland Islands Holding Company which operates a range of businesses on the islands from stevedoring and insurance to shops, car showrooms and tourist boat trips.
Chairman David Hudd says it is a very exciting time for the company, the Islands and the Islanders and his company stands to be a winner whatever the outcome of drilling. It has a direct stake of nearly 6% in Falkland Oil and Gas but stands to benefit if a rival strikes it rich because of its key role in the local economy and what could turn out to be lucrative property and land holdings.
Founded in 1852 with a Royal Charter, FIH has undergone a number of changes of ownership and was floated on the junior Aim market in 1998, with a current stock market value of £26million.
The view of the company, which also owns the Portsmouth Harbour Ferry Company in England and London-based art transport and storage specialist MoMart, is that there is an 85% chance of commercial oil production.
Although the infrastructure has been much improved since the war, there are few hotels, no civilian air terminal and only limited flights.
If oil is discovered it would trigger huge demand for additional flights and accommodation, creating big opportunities for FIH to develop its own services and work alongside companies brought in for major projects.
The Falklands already attract more than 50.000 visitors a year eager to see the region's amazing wildlife.
Hudd said: "This is looking to be something on the verge of being very exciting. It could be very, very big, running into billions of pounds." But he cautioned: "It is not going to happen overnight. We are talking over a decade."