Brazilian government considers Argentina "a permanent problem" in economic issues
Thursday, January 19th 2012 - 03:57 UTC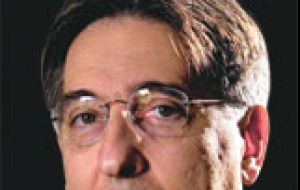 Industry and Foreign Trade minister Fernando Pimentel expressed on Wednesday the Brazilian government's deep disappointment with the latest Argentine legislation to be implemented on trade saying that Argentina is "a permanent problem".
Speaking to the Dow Jones Newswire agency, Pimentel assured that "Argentina has been a permanent problem. Politically we're in good terms, but when it comes to the economy, it's hard to deal with them".
Through these statements, the administration of President Dilma Rousseff has evidenced its deep discontent with the Argentine new legislation on the trading sector, scheduled to go in effect in February.
Beyond off-the-record statements and criticisms coming from Brazilian business leaders, no official statements regarding the new changes had been issued by the Rousseff administration.
Last Tuesday, the head of the Brazilian National Industry Confederation, Soraya Saavedra Rosar, had expressed his "concern" over the new Argentine trade blocks and complained about a "lack of predictability" in the country.
Pimentel commented that Brazil has a trade surplus with Argentina "of over 6 billion dollars" and assured that they would not engage in negotiations until the new trade measures go into effect.
Brazil is Argentina's main trading partner and virtually the only market for its manufactured goods, mainly from the auto industry.
Only a week ago, the Argentine AFIP tax agency announced the implementation of the Advanced Sworn Statement on Imports (DJAI) as part of a new series of measures starting February first aimed at having a larger control on imports.
Some sectors in Argentina including manufacturers fear the new requirements with stricter controls are intended to stop the imports of foreign goods and could become an impediment for a normal supply of inputs to industry.
Last December the administration of President Cristina Fernandez decided that control over the non automatic import licences, in the orbit of the Ministry of Industry, would be transferred to the newly created Foreign Trade Secretary belonging to the Ministry of Economy.
Head of the new Secretary is Beatriz Paglieri, a close aide of Guillermo Moreno the notorious Kirchnerite official known for his bullying tactics referred to the control of prices, the controversial Indec stats office and for his spoken (non written) 'suggestions' to local businesses to privilege domestic production over imports.