Brazilian Army and Navy won't hand documents from the military regime time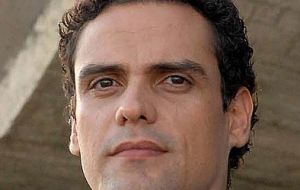 The Brazilian Army and Navy have not handed over documents dating back to the years of the military dictatorship (1964/1985), in spite of an official request from former president Lula da Silva five years ago.
Last year the Brazilian Air Force partially disclosed some secret documents pertaining to that period of time which allowed next of kin and former political prisoners, access to information but the other two services have refused to deliver, said Paulo Abrao, head of the Amnesty Committee created by Brazil's Human Rights Secretary.
The official reply from the Commands of the two services has been that all the documents were destroyed at the end of the military regime, a statement which is not convincing for Mr. Abrao who argues that the existence of the Air Force documents is evidence that "military don't destroy records or papers".
"The repression centres linked to the Army and Navy commands produced many documents, we need access to those documents", said Abrao one of the sponsors of the Truth Committee created by President Dilma Rousseff a couple of months ago.
The lack of documents could imperil the Truth Committee investigations and has been a formidable obstacle for the relatives of the over 60 guerrillas disappeared in the seventies in the Amazon region of Araguaia, for which Brazil was condemned by the Inter American Human Rights Court.
The Truth Committee was created to look back, from 1954 to 1985, into human rights violations, but does