IMF forecasts 2012 slower growth in Latam, but above the world average
Wednesday, January 25th 2012 - 07:54 UTC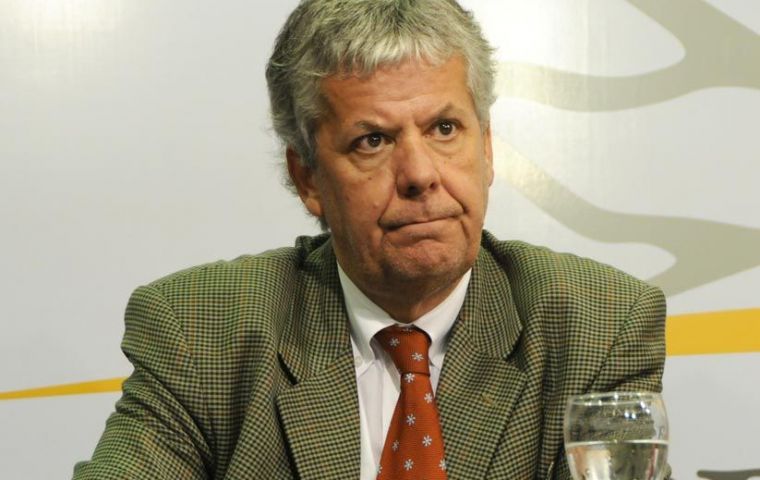 Latin American growth this year should stay under the 4% estimated previously at 3.6% since the region is susceptible to the slowing down of the world's economy and increasing risks of the financial crisis on the Euro zone, according to the IMF World Economic Outlook released Tuesday.
IMF chopped off previsions by 0.7% for the world growth and predicted it should affect all regions in an equal manner. Brazil had its growth rate cut by 0.6 percentage points to 3%, Mexico lost 0.1 percentage point to 3.5%.
The IMF foresees growth of 5.4% in developing economies this year, down from 6.1% forecast in September, reflecting "the deterioration in the external environment, as well as the slowdown in domestic demand in key emerging economies," says the report.
In January, the IMF representative for Latin America Nicolás Eyzaguirre warned conditions would not improve as a consequence of the world economic crises and alerted of the dangers of banking financial contamination coming from the Euro Zone.
Nevertheless Latin America's growth this year will be above the world average of 3.3% and in 2013 should climb to 3.9%.
The region's two main economies, Brazil and Mexico are forecasted to expand 3% and 3.5% this year. In 2013 Brazil is estimated to grow 4% (two tenths less than the September forecast).
However the WEO praises the administration of President Dilma Rousseff for her commitment to fiscal discipline and monetary support measures to help credit access. This means a primary budget surplus of 3.1% of GDP although the fiscal deficit is estimated at 2.4% of GDP for this year and 2.3% in 2013.
In the case of Mexico, the forecasts is 0.1 and 0.2 percentage points down from September's estimates, however the economy is set to expand 3.5% both in 2012 and 2013. Fiscal deficit is estimated at 2.7% of GDP and 2.1% in 2013.
However the IMF warns emerging countries highly dependent on income from commodities "to carefully assess all risks".
Likewise emerging economies with low inflationary pressures should attempt to inject liquidity to help address the overall deceleration but taking into account risks of overheating in certain sectors such as real estate and housing.
The WEO also points out that many emerging countries have created "ample cushions of international reserves to be used to counter external liquidity shocks", and recommends an adequate mix of macroeconomic and financial measures to help contain future impacts.
But it also warns of the risks that Euro zone financial institutions, faced with the Euro debt crisis, could have directed their outflow of capital to emerging markets thus increasing the vulnerability of those economies to external movements. It also cautions about the consequences that the European crisis could have these countries trade balances.