Paraguayan beef exports forecasted to plummet 30% because of FMD outbreaks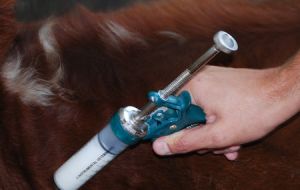 The value of Paraguayan beef exports could drop 30% in 2012 compared to the previous year given the loss of markets following two outbreaks of Foot and Mouth Disease, FMD, points out the country' Centre for Analysis of the Paraguayan Economy, CADEP.
According to these estimated Paraguay beef sales this year could be in the range of 500 million dollars, down from 725 million last year. Paraguay is among the world's ten leading exporters of beef.
Paraguay is particularly concerned about Chile, one of its main clients for beef together with Russia. Chile ceased all purchases of Paraguayan beef when the first outbreak was reported last September.
"If we can't recover Chile, we face a most pessimistic scenario with overall sales below the 500 million dollars", said economist Francisco Ruiz Diaz from CADEP.
The most optimistic context contemplates the recovery of the free of FMD status extended by the FAO Animal Health Organization towards the end of the first half of 2012 with a strong recovery in overall sales, particularly to Chile.
Chile until last September absorbed a third of all Paraguayan beef exports and was an excellent market for high quality beef cuts. However Paraguayan sanitary authorities believe a long six months will elapse before a return to the previous status.
"Likewise if we recover the Chilean market at the same rate of sales, we couldn't expect to overcome the volumes of 2010 and 2011. We would be estimating overall sales of 700 million dollars", said Ruiz Diaz.
Another concern is the deceleration of exports to Venezuela, the third largest market for Paraguayan beef, which started to fall back since last December.
Paraguay exported 141.000 tons of beef in 2011 and 170.000 tons in 2010.
Following the second FMD outbreak Paraguay's sanitary authorities were removed, a new vaccination policy is being applied and the regional office to address FMD, based in Brazil, and which also monitors the quality of vaccines, is monitoring the whole Paraguayan system.