Brazil anticipates a 3% contraction in the 2011/12 crop because of severe drought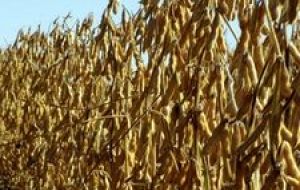 The 2012 Brazilian grains and oilseed is expected to be below the 2011 record because of the intense drought in the months of December and January, particularly to the south of the country where soybeans and rice suffered most reported the Geography and Statistics Institute, IBGE.
The latest estimate is of 158.7 million tons which is 0.7% less that the record 159.9 million tons of last year because of insufficient rainfall.
"Rice and soybeans are presenting reductions of 14.9% and 6.4% respectively, while corn is expected to increase 11.4%" said IBGE.
In an earlier estimate, IBGE has anticipated a record crop, just above the 2011 volume with 160.3 million tons.
However Brazil's Ministry of Agriculture that measures the inter-annual crops, also underlines the impact of the drought on the 2011/2012 harvest.
"The national crop of grains and oilseeds in 2011/2012 should reach 157 million tons, with a 3.5% reduction compared to the previous period", said the Ministry.
"The contraction is attributed to adverse climatic factors such as the drought which was particularly harming in the south region".
Corn and soybean represent 80% of the harvest with corn climbing 6% and soy production loosing 8%, compared to the previous period.