FIFA warns Argentina football leaders about Falklands' conflict reference
Wednesday, February 15th 2012 - 00:24 UTC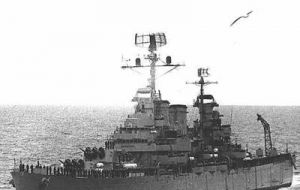 FIFA has asked Argentina's football leaders to explain reports that their league has been named after a naval ship sunk by British forces during the Falkland Islands conflict 30 years ago.
FIFA said on Tuesday that the Argentina Football Association could face sanctions if the top-tier division "was set to be named after Crucero General Belgrano".
FIFA wrote last Friday to the AFA, whose president Julio Grondona is FIFA's senior vice president and second in rank behind Sepp Blatter on the world governing body's executive committee.
"FIFA has requested the AFA to provide further information on this matter, and reminded the AFA of Article 3 of the FIFA Statutes," football's world governing body said in a statement.
The rule prohibits discrimination against countries for political reasons, and in the most severe cases is "punishable by suspension or expulsion". Political statements on teams' uniforms and equipment are also prohibited.
"A potential change of name of the Liga de Primera Division would clearly infringe (the statute)," FIFA said.
More than 300 Argentine servicemen died when the General Belgrano was torpedoed by a British submarine in 1982. Tensions between the two countries have increased in recent weeks with the approaching 30th anniversary in April of the conflict beginning.
The 80-year-old Grondona was the AFA's leader during the conflict and has not hidden his opposition to British sovereignty over the Islands.
When England competed to host the 2018 World Cup, Grondona joked with reporters that he would consider supporting its bid only if Britain handed over the Falklands. Russia won the bidding rights