Foreign Office summons Argentine diplomat; limiting trade "counterproductive"
Wednesday, February 29th 2012 - 14:35 UTC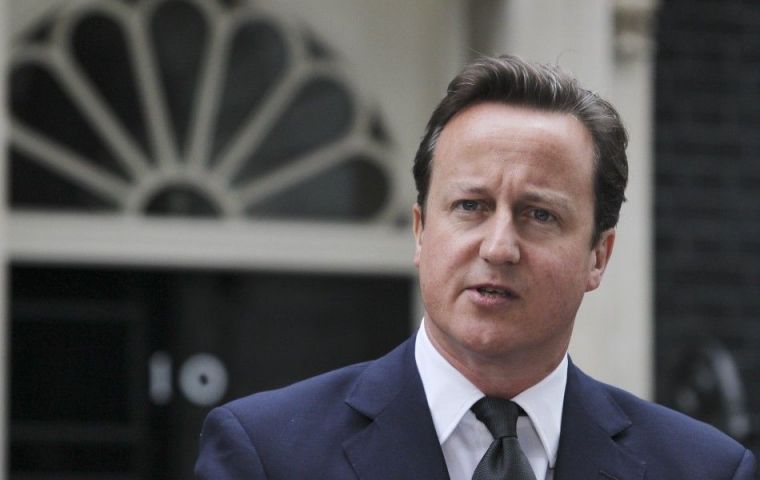 Argentina's top diplomat in Britain was summoned to London's Foreign Office on Wednesday to explain his country's decision to ask 20 leading companies to stop importing British products and supplies.
Argentina's Industry Minister Debora Giorgi told the companies Tuesday they should replace British imports with products from other nations, in a latest attempt to pressure London to negotiate over the disputed Falkland Islands.
Tensions are rising ahead of the anniversary of the 1982 South Atlantic conflict between Argentina and Britain over the Falklands when Argentine forces invaded the Falklands and South Georgia Islands.
A Foreign Office spokesman said Argentina's chargé d'affairs Osvaldo Marsico had been called to the ministry "this afternoon for an explanation."
Marsico is Argentina's chief diplomat in Britain, as the country has not had a full ambassador since 2008.
"The UK is the sixth largest investor in Argentina, and we import from Argentina significantly more than we export to them," the spokesman said. "So it is firmly not in Argentina's economic interest to put up these barriers to trade. The latest decisions are counter productive".
Officials also planned to discuss Argentina's decision on Monday to turn away two Carnival Corp. cruise ships from its southernmost city of Ushuaia, invoking a new law that bars vessels linked to Britain.
Prime Minister David Cameron's spokesman Steve Field said it was "very sad that Argentina continues with their approach of confrontation, not co-operation". It is also the wrong interpretation of "UK resolve in the issue"
Argentina has become increasingly assertive over its claims to the Falklands/Malvinas Islands as well as the British-held South Georgia and South Sandwich islands. At stake are not only the Islands, but rich fishing grounds and potential undersea gas and oil reserves in the surrounding seas.
Cameron insists London will not enter negotiations on the sovereignty of the Islands. He has said the people of the Falklands must decide their own future based on their right to self-determination and claims Argentina has taken a colonialist approach towards the Islands' people.
See: Argentina/UK 2011 bilateral trade totalled 1.4bn dollars; could suffer 'Malvinas' dispute impact